A trip like none other, Lucknow is one of the top tourist destinations of Uttar Pradesh, beckoning tourists from across the country to explore its beautiful alleys.
A potpourri of culture, cuisine, and shopping, it has everything you want to escape on a lovely family holiday. The mesmerizing city of the Nawabs, Lucknow, is a well-liked tourist destination in India because it blends the ancient and the new.
#Trivia: Did you know the British East India Company built its first Indian headquarters in 1775? It is just one of the few wonders of this beautiful city.
Lucknow is renowned for its delectable cuisine, ancient structures, active culture, and renowned bazaars, particularly La Martiniere.
Lucknow is a true gastronomic nirvana, with its famous Biryani and Galauti Kabab taking center stage. Almost every cuisine in Lucknow is flavorful but very light on the stomach. You can sample some of its delectable cuisines, like Kulcha Nihari and other Kebabs. Idrees, Tunday Kababi, and Dashtarkhan are some of the famous food joints to explore in Aminabad area of Lucknow.
If you have two days to spend in Lucknow, we've compiled a list of the top places to visit in Lucknow in 2 days to make the most of your stay. With our assistance, your 2-day cab tour of Lucknow will be a special experience.
From historical sites to famous temples and food joints, Lucknow is truly a tourist's delight in every way. Below are the list of places you can visit in Lucknow in 2 days:
Lucknow Places to Visit in 2 days
Day 1 Lucknow Places to Visit
Bara Imambara
Rumi Darwaza
Chota Imambara
British Residency
Ambedkar Memorial Park
Day 2 Lucknow Places to Visit
Janeshwar Mishra Park
Dilkusha Kothi
Lucknow Zoological Garden
Shri Ram Krishna Math
Lohiya Park
Lucknow is blessed with ample tourist spots and eateries to keep you refreshed. Some of the well-known tourist attractions in Lucknow include-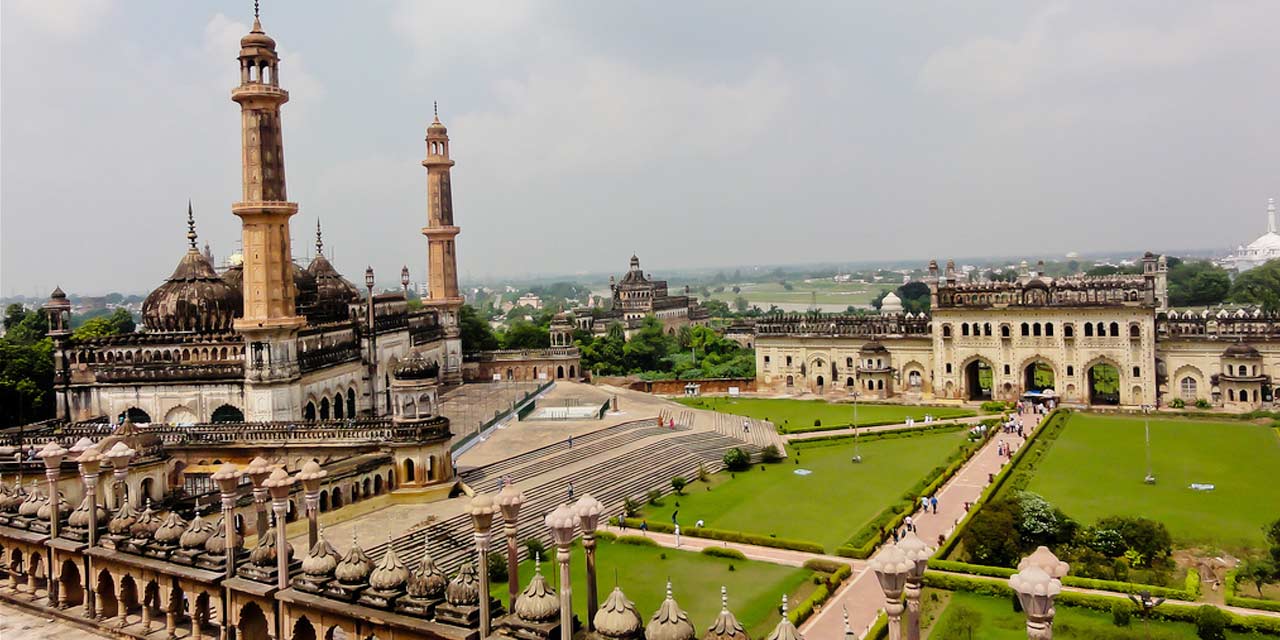 The Nawab of Awadh constructed the enormous Bara Imambara in 1784. They are magnificent examples of architecture. The two Imambaras are next to one another. The notoriously challenging Bhul Bhulaiya, or maze of Bara Imambara, is well known.
When you arrive, a gorgeous flower garden and a few stores selling regional mementos will greet you. Along with the Imambara, it has the Asifi Mosque, the Bhool Bhulaiya Labyrinth, and the Shahi Baoli Step Well.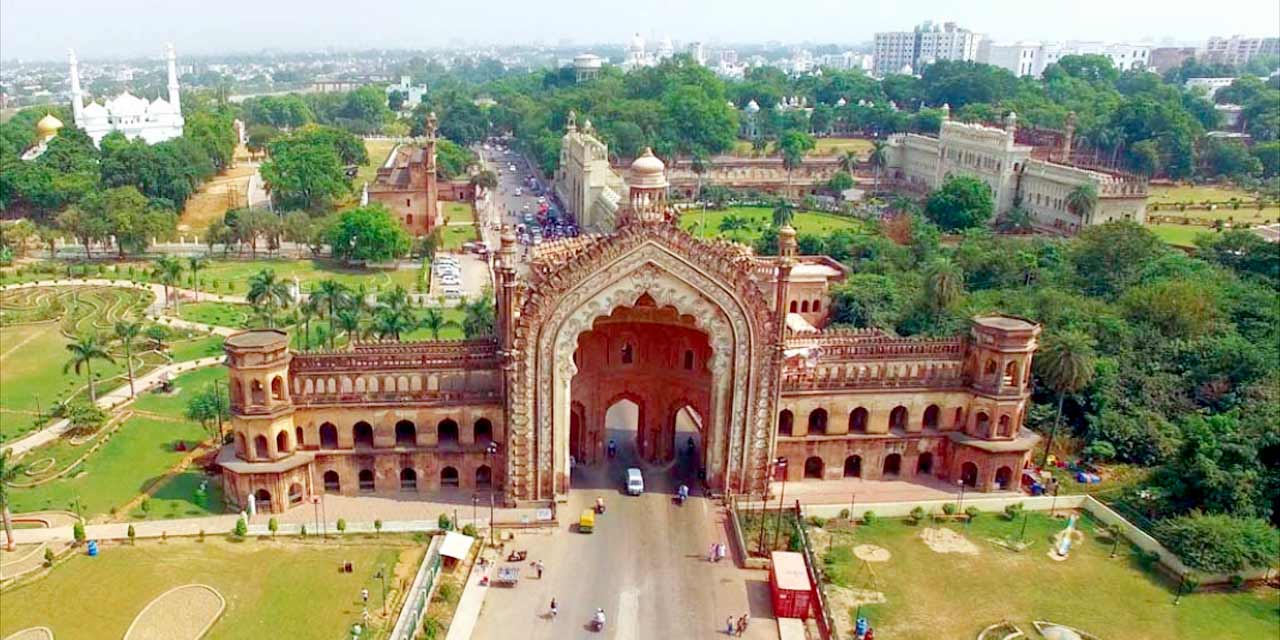 You cannot overlook this extraordinary architectural marvel when choosing the top sightseeing spots in Lucknow. A gateway called the Rumi Darwaza is between the Bara Imambara and the Chota Imambara. One of the rare remaining specimens of Awadhi architecture, it has a large, sixty-foot-tall doorway.
This gate is named after Jalal ad-Din Muhammad Rumi, a well-known Muslim Sufi mystic from the thirteenth century.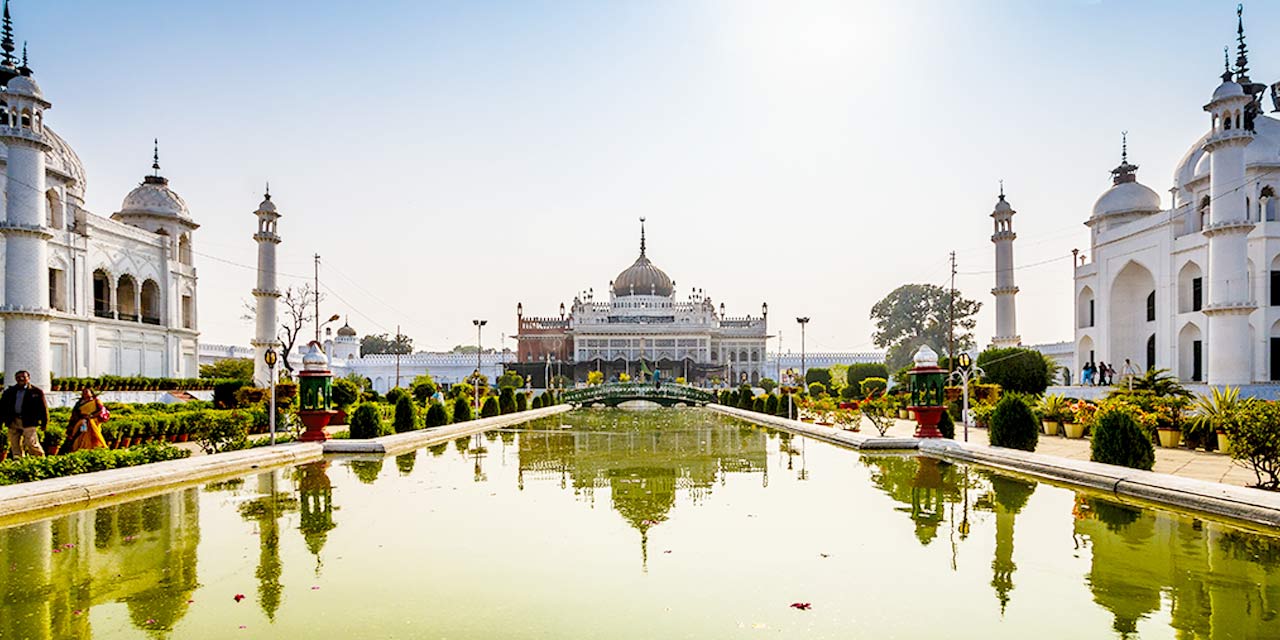 There is a tomb and numerous bright chandeliers in this Muslim congregational building.
The Chota Imambara is a masterpiece of architecture, and the chandeliers adorning it given its nickname, the Palace of Lights. These chandeliers, which the Nawab imported from Belgium, are lit up for major occasions like Muharram. It is one of the top attractions in Lucknow.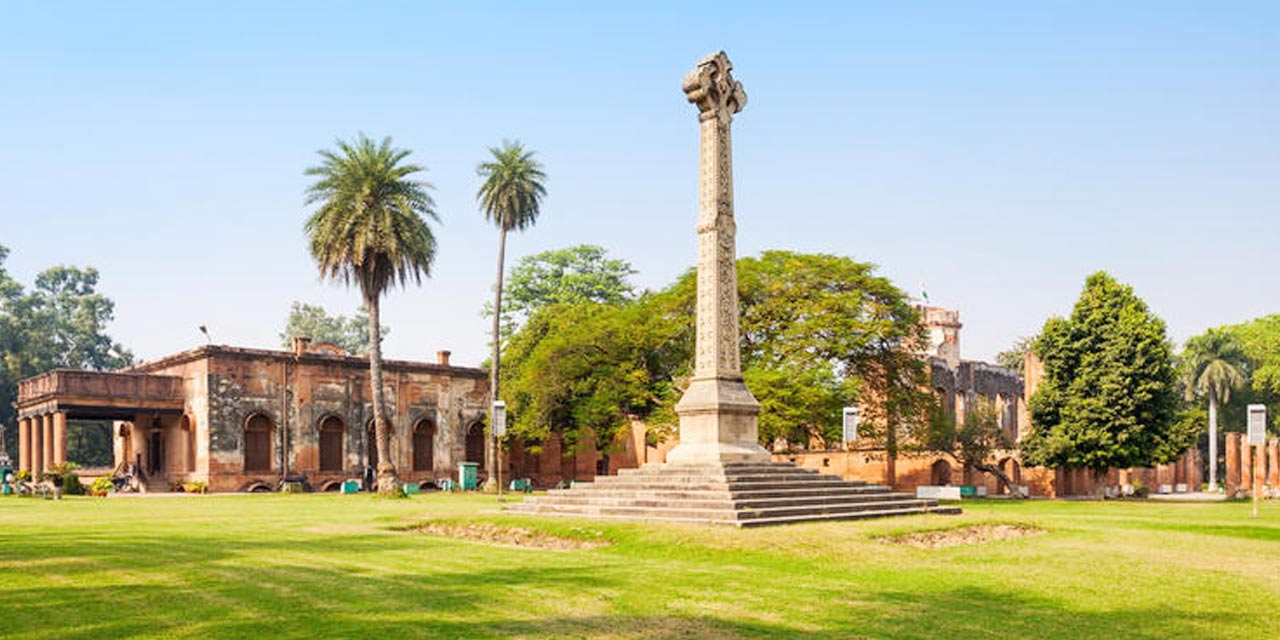 If you're a history enthusiast, a trip to Lucknow's Residency Building is necessary, especially to know about one of our first freedom struggles- the Sepoy Mutiny. Even though most of the buildings are now in ruins, you may still visit the church, the cemetery, and the graves of those who perished during the Siege.
The Residency Complex comprises several distinct buildings and is historically significant and a prime example of British architecture.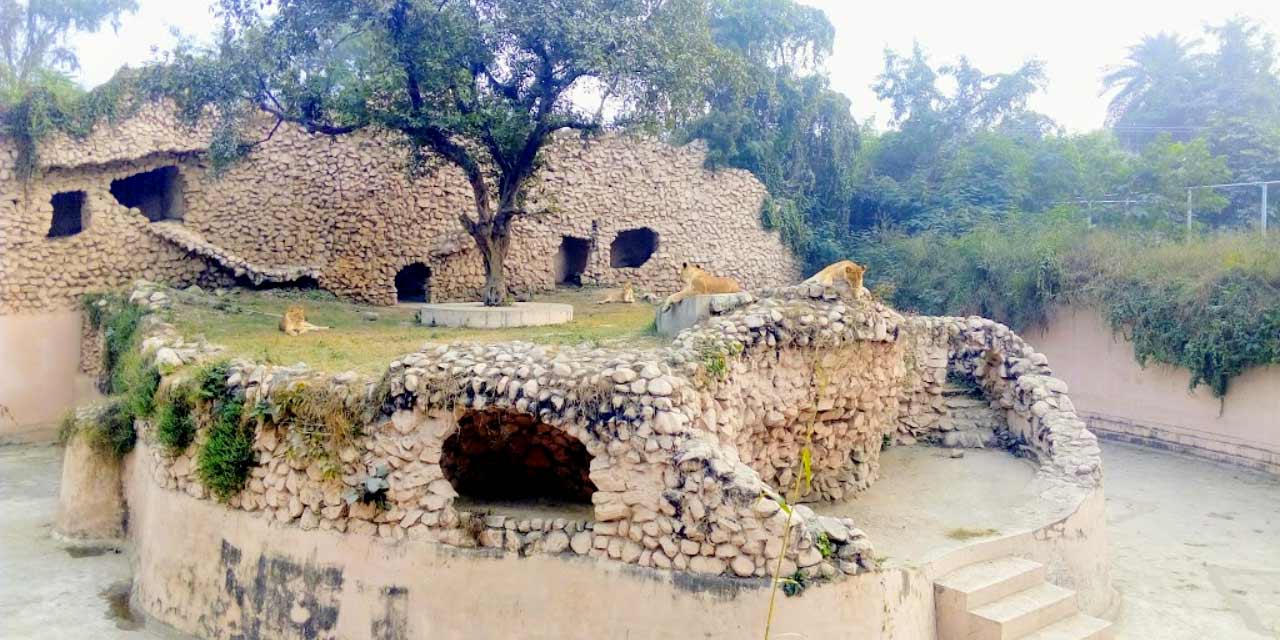 If you love animals, going to the Lucknow Zoological Garden will make your two-day tour of Lucknow even more enjoyable. This zoo is also historically significant because it was established to commemorate Prince of Wales Edward VIII's visit. The zoo takes up nearly 71.9 acres of land, home to over 900 species of mammals, birds, and reptiles.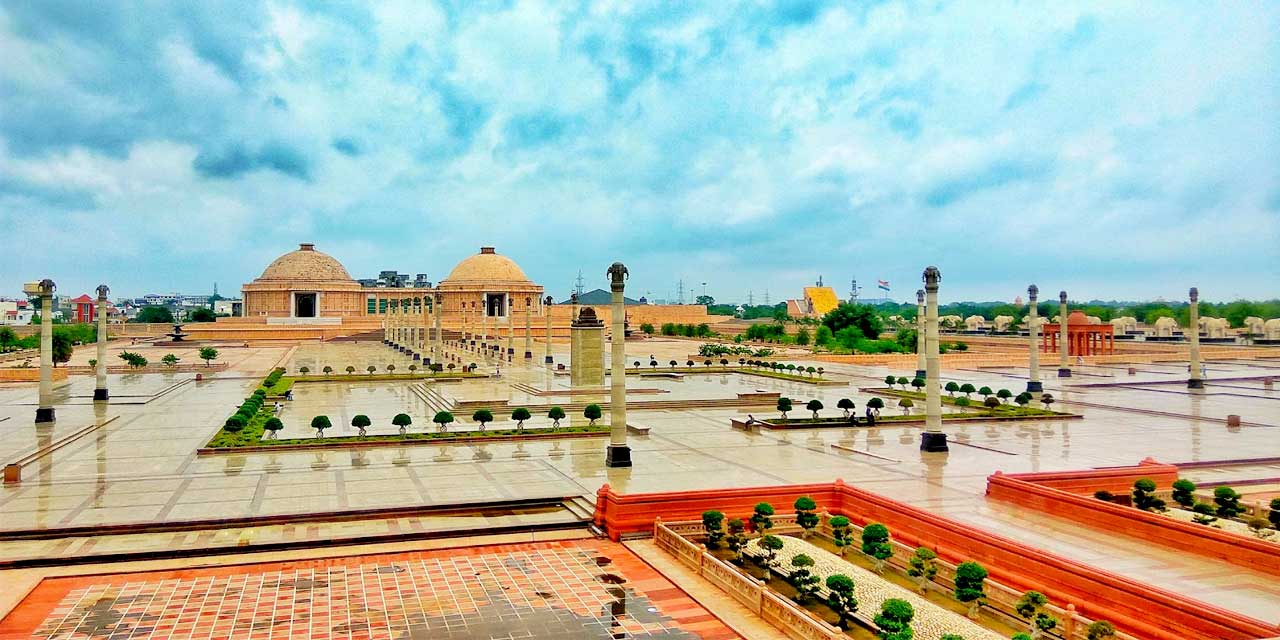 Another of the most significant places to visit in Lucknow is Dr. Bhimrao Ambedkar Samajik Parivartan Prateek Sthal, also known as Ambedkar Park. It is spread over 107 acres of landscaped gardens with green escapades.
Ambedkar and other notable Indian liberation warriors are honored in the park's museums and galleries. The park's entrance is distinctive because 62 imposing stone elephants line either side of the path.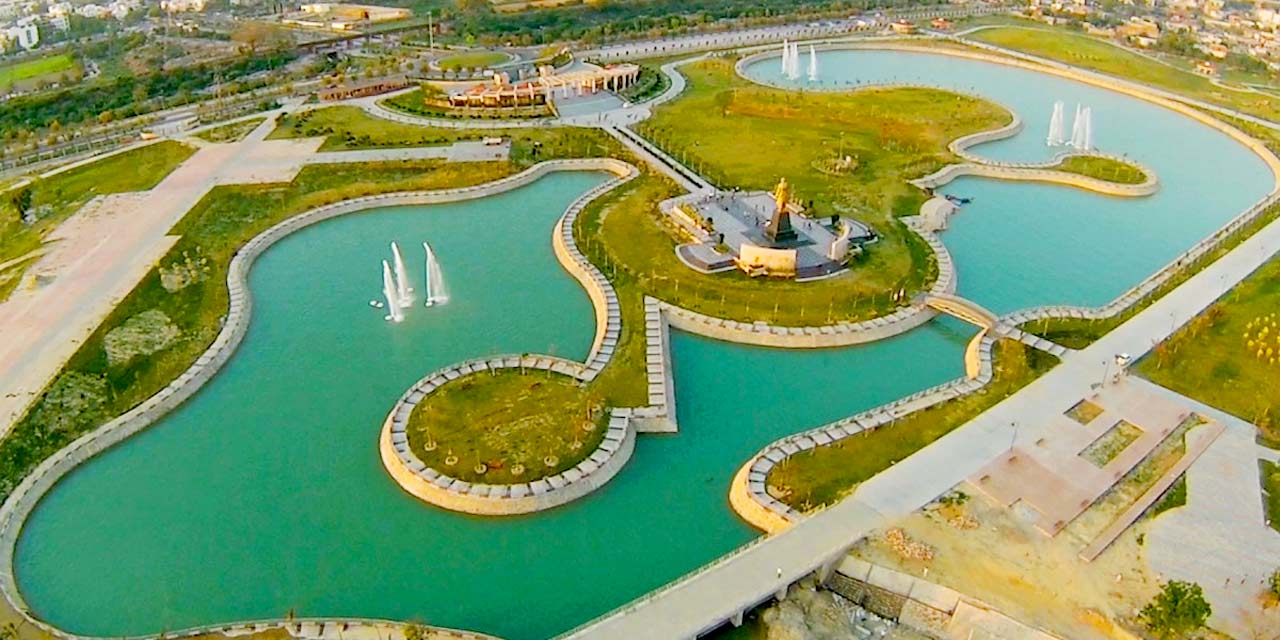 The Janeshwar Mishra Park is spread over 376 acres of land. The Lucknow Development Authority created it to allow city residents to take advantage of a recreational space that is lush, green, and environmentally friendly.
Migratory birds, uncommon to see in a busy metropolis like Lucknow, are drawn to the park's waterfront.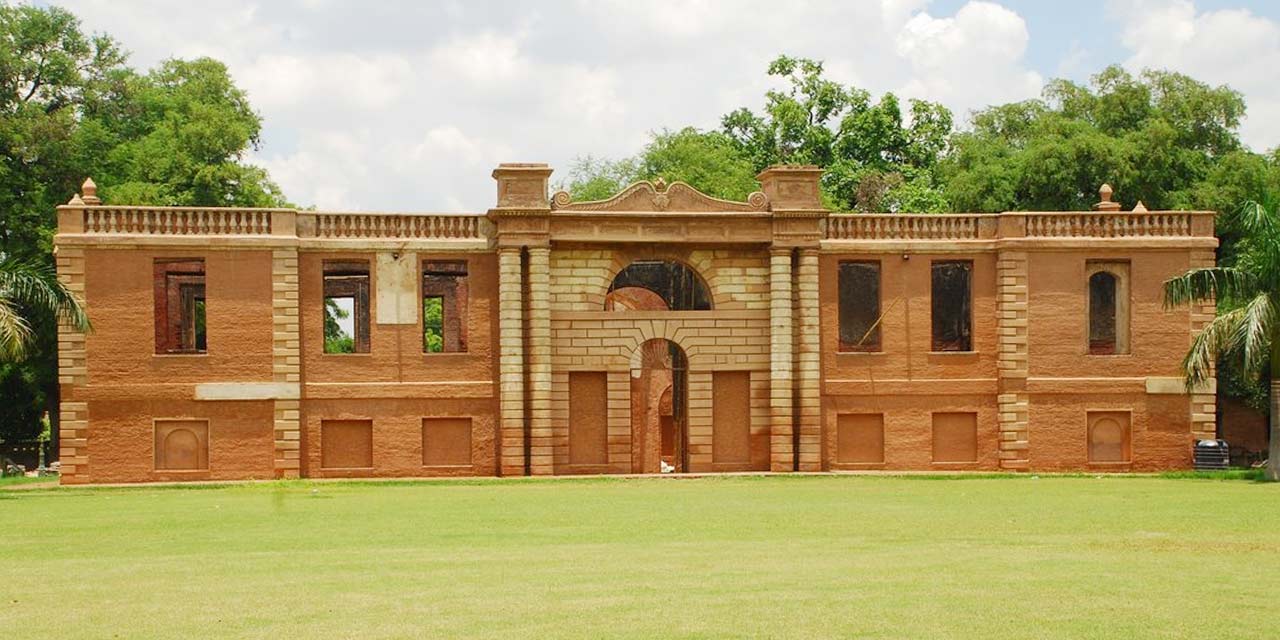 As the name suggests, this place once served to make the heart happy. And the heart was of none other than the Nawab. A beautiful baroque-style architectural delight, this summer retreat was constructed by Major Gore Ouseley.
The home is a monument to the beauty of British India. It was created in the style of England's most notable palaces and halls. The Kothi (large house) is a stunning synthesis of British and Indian art and architecture.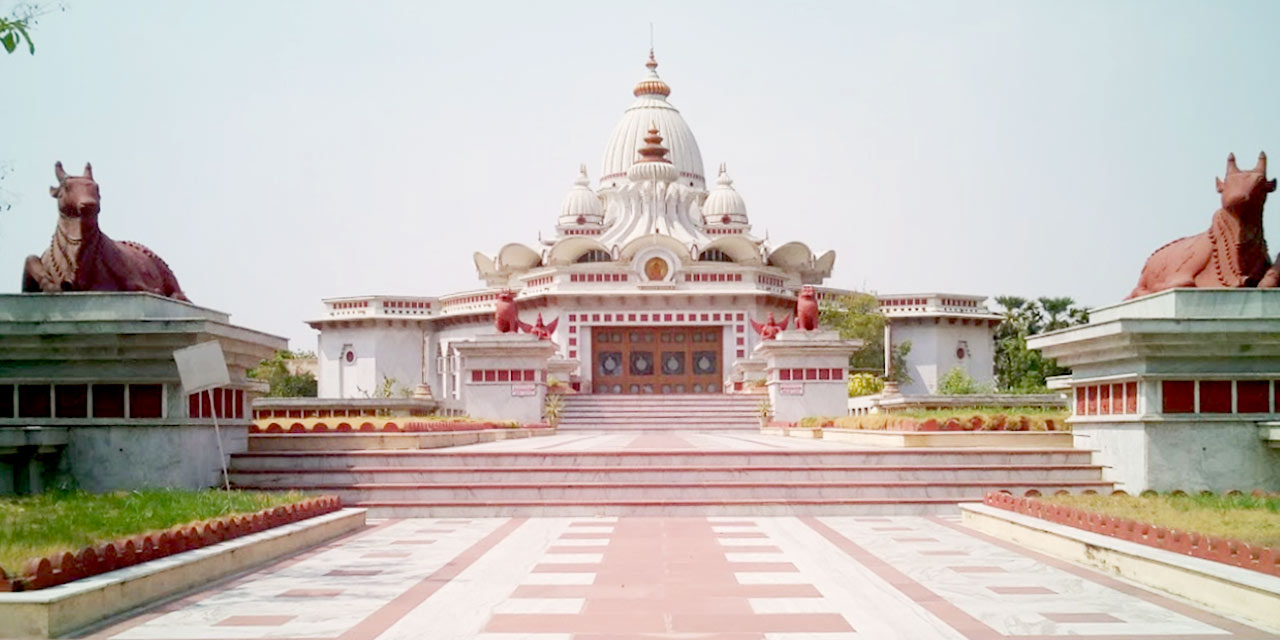 The Math extends a warm welcome to all guests and upholds the teachings of Swami Vivekananda. The Math's expansive grounds and immaculately maintained temple grounds enhance the tranquility of the setting.
White marble and red sandstone were used in the construction of the temple. Red sandstone was used to build the temple as a tribute to the city's Mughal past. The Shri Ram Krishna Math is a great place if you're searching for a place to sit and meditate.
Another spot that makes Lucknow a popular tourism destination for both Indians and foreigners is Dr. Ram Manohar Lohiya Park. This park comprises four courtyards, a water body, and duck and fish ponds.
Additionally, it offers kid-friendly play spaces, modern acupressure courses, and running tracks. The park is the perfect spot to rest and work out because it is covered in trees. Within the park's boundaries is a distinctive and cutting-edge rainwater gathering facility.
---
The best season to explore the city of Nawabs, Lucknow, is October-February. Winters are a delight to devour mouthwatering cuisine and walk down the city's narrow alleys without breaking a sweat.
Lucknow, the capital city of Uttar Pradesh and a popular tourist destination, is centrally located and well-connected to other major cities via all kinds of transportation. If you have a pre-booked cab, it is easier to move around the city. However, if you wish to travel via metro, you can do so between 6 am and 10 pm.
During these two days, you can explore every inch of Lucknow, from visiting landmarks to delving deep into the city's history to savoring Awadhi food.