A holiday that will help you take back a bag full of memories and a camera full of pictures, capturing every nook and corner of Uttar Pradesh, Lucknow is one of the most beautiful tourist locations in India.
The capital city, also fondly called the City of the Nawabs, offers several engaging activities for people to enjoy. From the delectable cuisine of Aminabad, Chowk, and Hazratganj to the architectural delights strewn all over the city, Lucknow has regal dominance with its culture, people, mannerisms, etc.
For the foodie in you, try the most delectable Tunday Kebabs in Lucknow at the renowned Chowk Tunday Kebab shop. Remember to sample the Nihari and Kulcha at Rahim ki Nihari, which is close to Akhbari Gate. Try the halwa at Ram Asrey Sweet Shop, which sells Zuazi halwa, Kali Gajar halwa, Habshi halwa, and much more to satisfy your sweet tooth.
If you are visiting Lucknow for the first time, you are in for a pleasant surprise exploring the gullies and alleys of the city on your three-day tour of Lucknow.
Below is the list of places you can visit in Lucknow in 3 days. The list has been curated to help you wade through the city effortlessly.
Lucknow Places to Visit in 3 days
Day 1 Lucknow Places to Visit
Bara Imambara
Rumi Darwaza
Chota Imambara
British Residency
Ambedkar Memorial Park
Day 2 Lucknow Places to Visit
Janeshwar Mishra Park
Dilkusha Kothi
Lohiya Park
Gomti RiverFront Park
State Museum Lucknow
Day 3 Lucknow Places to Visit
Nawab Wajid Ali Shah Zoological Garden
Vidhan Sabha
St. Joseph Cathedral Church
Hazratganj
Below are the places you can explore during your 3-day visit to Lucknow: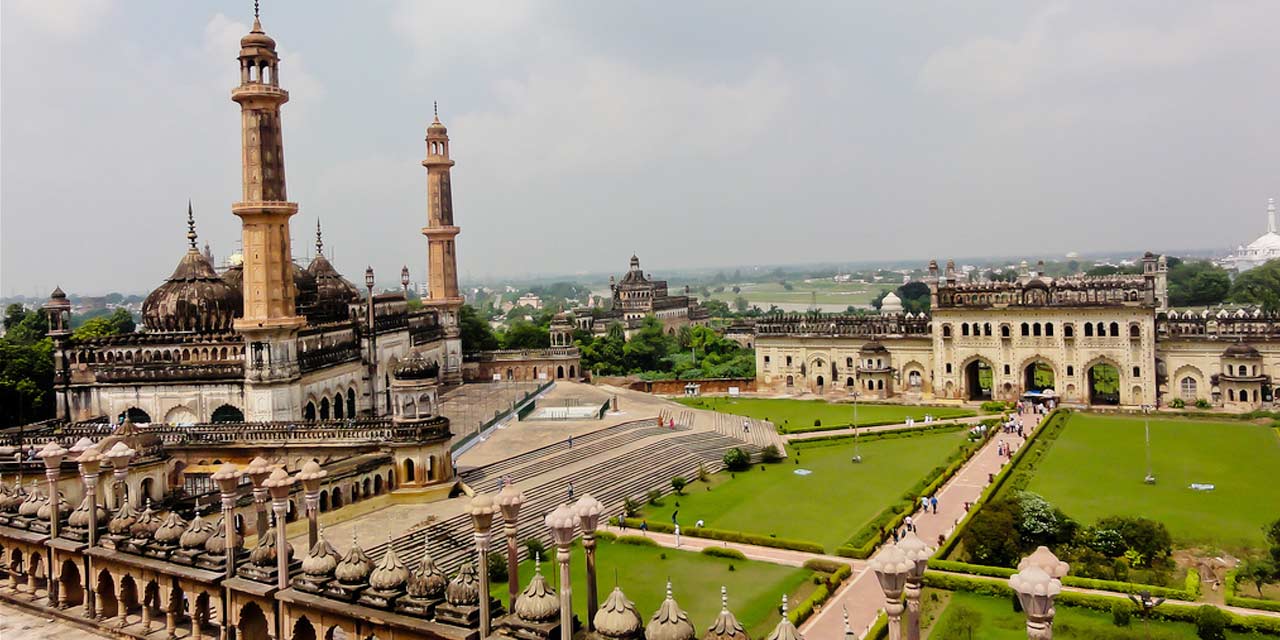 The Asaf-ud-Daula Imambara Complex includes the Bara Imambara. The complex's various buildings, including mosques, gateways, and courtyards, will transport you to the former Mughal era. The structure is an architectural marvel, with labyrinth corridors and 489 similar doorways. It is one of the most famous sightseeing spots in Lucknow.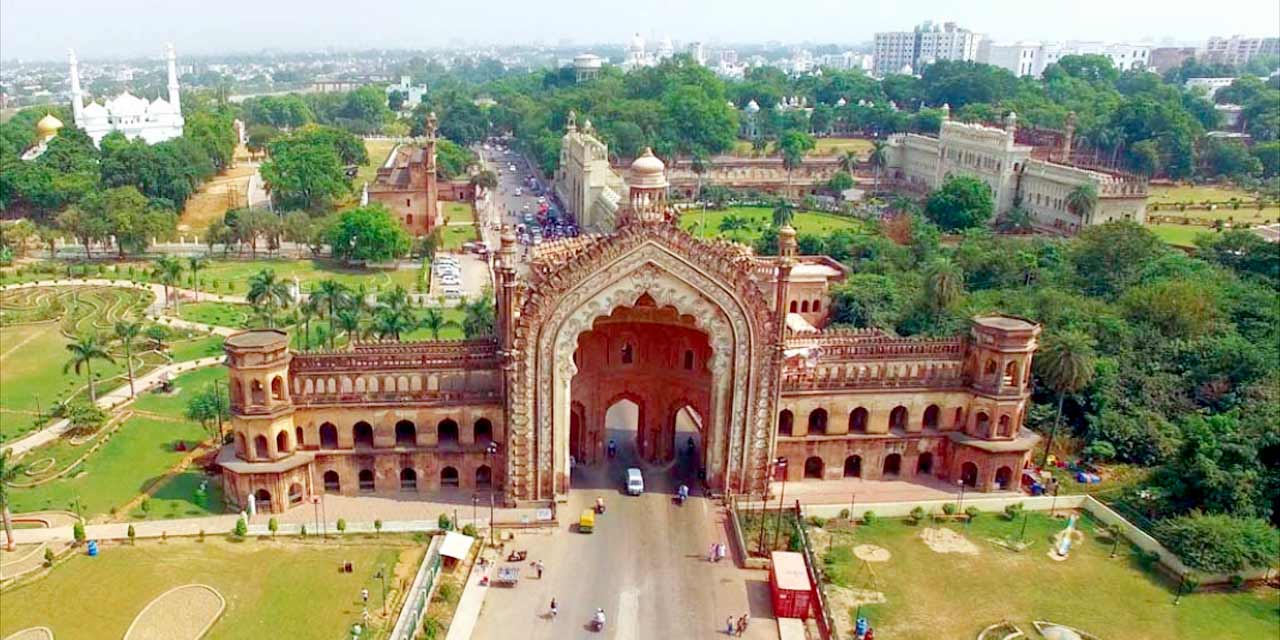 A stunning example of Awadhi architecture is the Rumi Darwaza in Lucknow. The building's 60-foot-tall gateway features Constantinople-styled architecture. On top of the Rumi Darwaza is a tower area that once housed a huge lantern illuminating the city.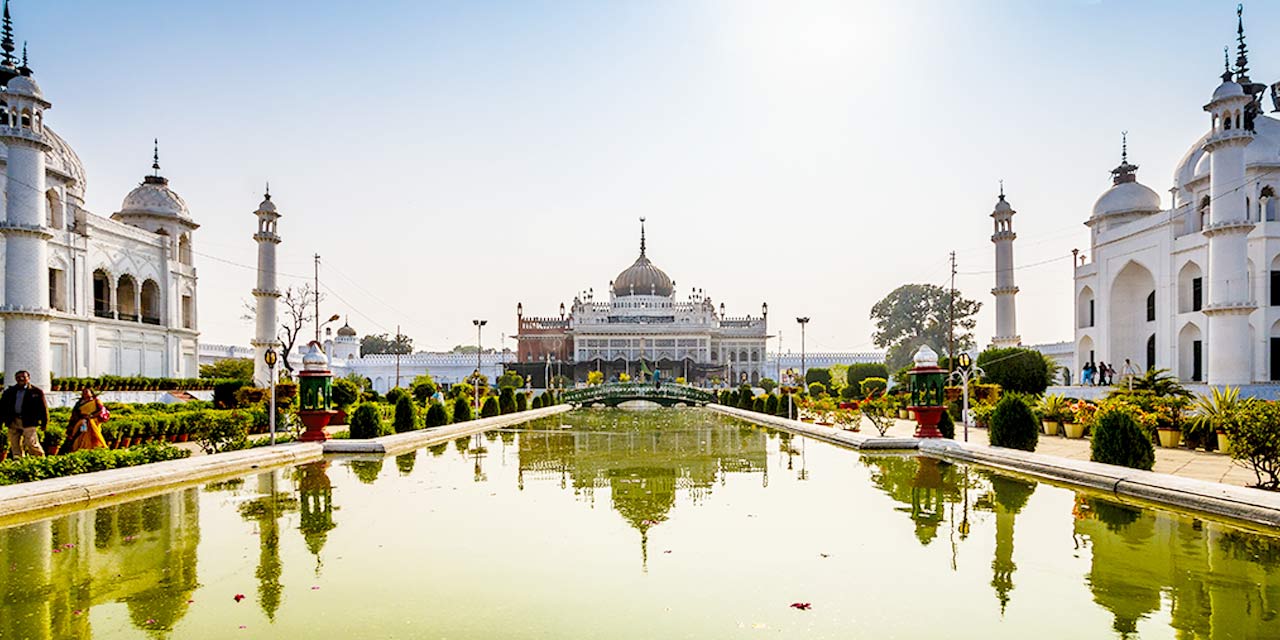 Muhammad Ali Shah constructed the towering historical Chota Imambara, also known as Imambara Hussainabad Mubarak, in 1838. The building's interiors are exquisitely decorated with Belgian crystal chandeliers and lamps, earning it the nickname "the Palace of Lights." The exquisite Islamic calligraphy increases its visual attractiveness on the exteriors.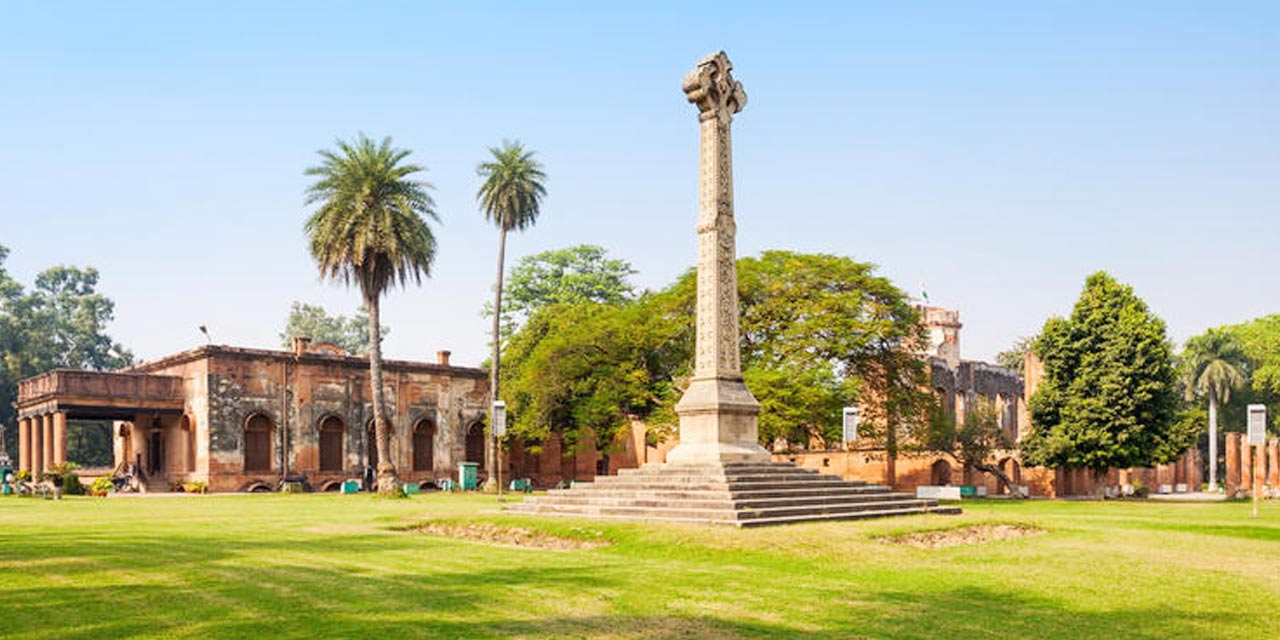 A group of structures known as the British Residency formerly housed the British Resident General. The structure, built in the latter quarter of the 18th century, housed around 3000 British people during the Indian Rebellion of 1857. The Residency is currently in ruins and protected under the Indian Archeological Survey.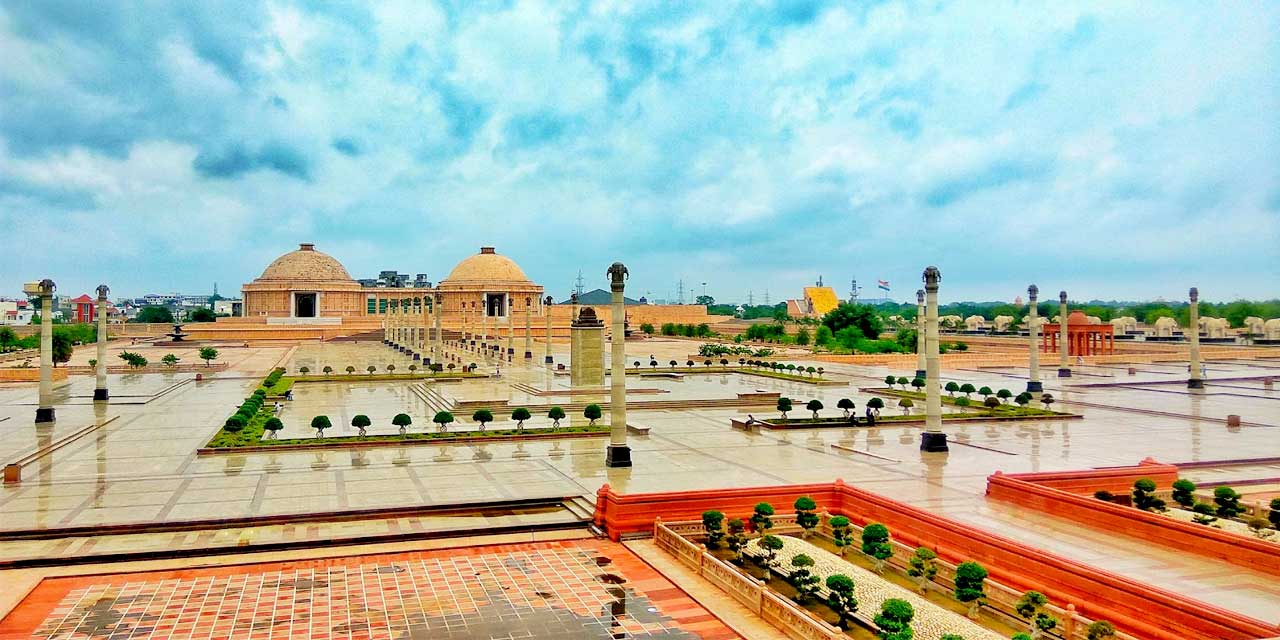 Ambedkar Park, a well-known park in Lucknow, is noted for its exquisite construction. Rajasthani red sandstone was used in the construction of this building. There are statues of prominent Indian figures in the park, including Birsa Munda, Jyotirao Phule, Kashi Ram, Shahuji Maharaj, and Bhimrao Ambedkar. The park also contains various statues depicting B.R. Ambedkar's life story. You will love this location if you love history and architecture.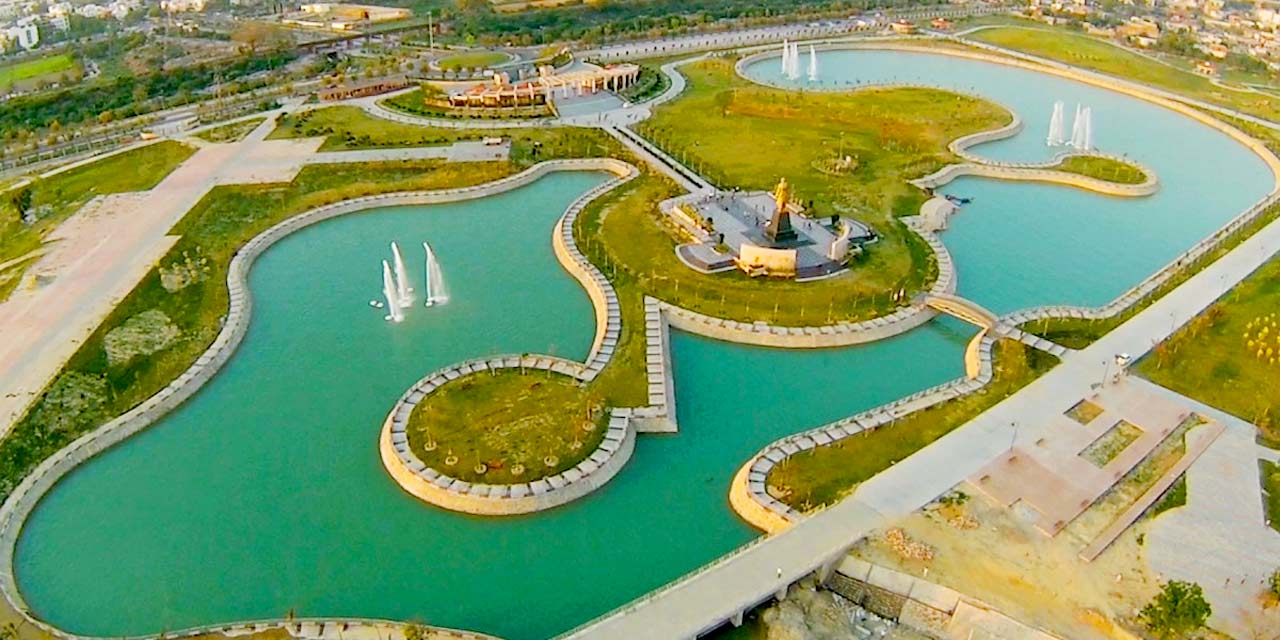 It is one of the most environmentally friendly parks in the nation and was modeled after London's Hyde Park. The park contains two sizable water bodies that draw several migratory birds yearly. The park acts as a city's "green lung" where you may unwind and recharge.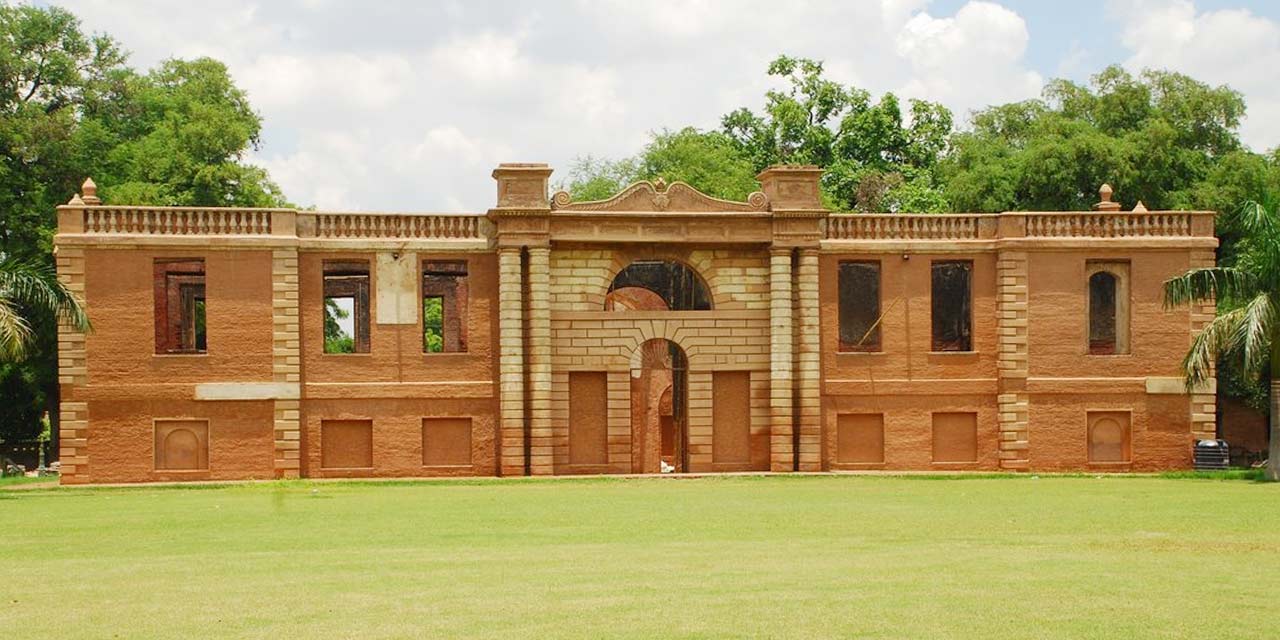 The structure, constructed in the English Baroque style, previously housed the Nawabs' hunting lodge and summer retreat. Only the edifice's exterior walls, a few towers, and a lovely garden remain today. However, Dilkusha Kothi has earned a spot on the list of tourist attractions in Lucknow thanks to its historical importance and architectural splendor.
Ram Manohar Lohiya Park, a public park constructed by the Lucknow Development Authority, is ranked among the top 10 locations in Lucknow. A spacious 76-acre park with jogging and acupressure tracks, a lake, a fish and duck pond, swings and chairs, a theatre, a flower garden, and an open workout area can be found in Gomti Nagar. The park is a great place to spend a calm evening.
9. Gomti RiverFront Park
Since its creation, Lucknow's Gomti Riverfront Park has become a popular tourist destination because of its pure setting and picturesque surroundings. The park spans more than 2 kilometers around the banks of the Gomti River and is regarded as one of the best places in the city for picnics and enjoyment. The musical fountain is one of the main evening attractions here and should not be missed during your 3-day visit to Lucknow.
10. State Museum Lucknow
Constructed in 1863, the state museum has a towering presence within the Lucknow Zoo's premises. The museum holds several functions and offers various exhibitions, galleries, and relics, from Stone Age items to natural history artifacts. The museum is four stories tall and has many galleries, including those for Indian sculpture, Jain art, Egyptian art, Buddha art, and Nawab's art and coinage.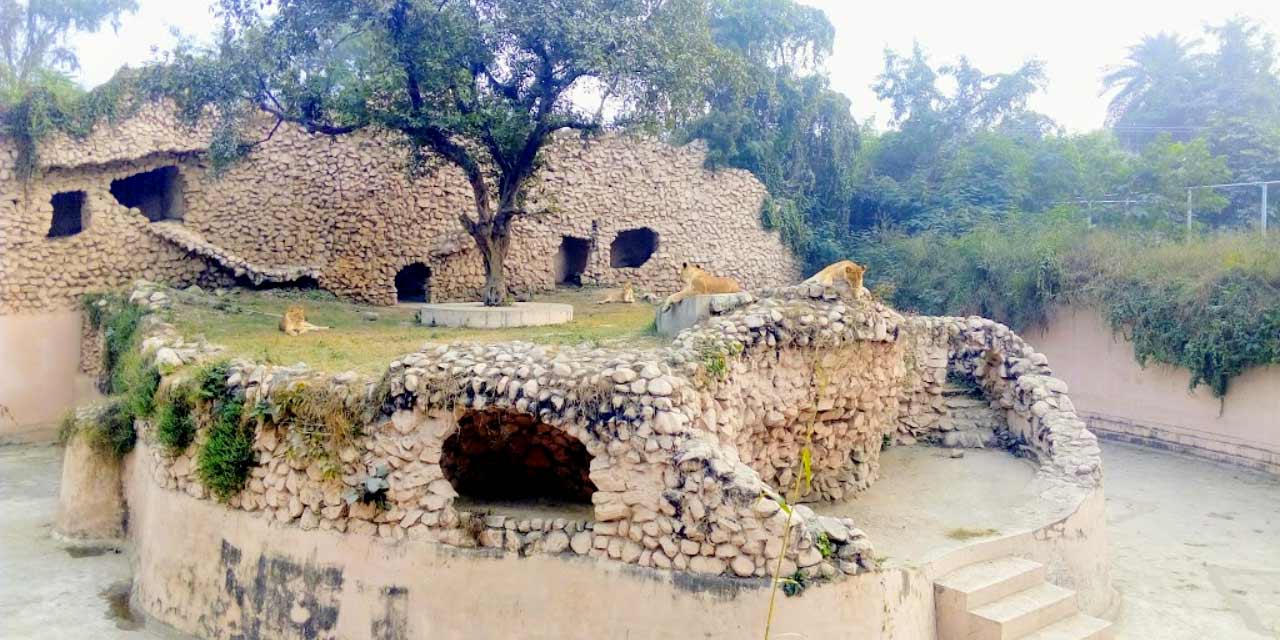 Lucknow zoo is a beautiful zoological garden replete with greenery and several animal species. Three hundred forty-eight birds, 447 mammals, 57 reptiles, and 97 different species of wild animals can be found at the Lucknow Zoo. From golden and silver pheasants to the Great Pied Hornbill, various birds flock here. Enjoy the quaint zoo-run toy train if you get bored of walking around.
12. Vidhan Sabha
With a strong Gothic influence, it is one of the best examples of Indo-European architecture. This top attraction in Lucknow resembles a palace when viewed from a distance. This historical monument in Lucknow is decorated with lights for national holidays like Independence Day and Republic Day, enhancing its splendor.
13. St. Joseph Cathedral Church
It is one of Uttar Pradesh's oldest churches and one of the top attractions to see while traveling to Lucknow. St. Joseph's Church stands out from the rest thanks to its distinctive architecture. A figure of Jesus Christ with his arms out wide is placed in front of the building's upper section, constructed in the shape of an immense crescent. On Christmas, the church is typically crowded with followers and guests.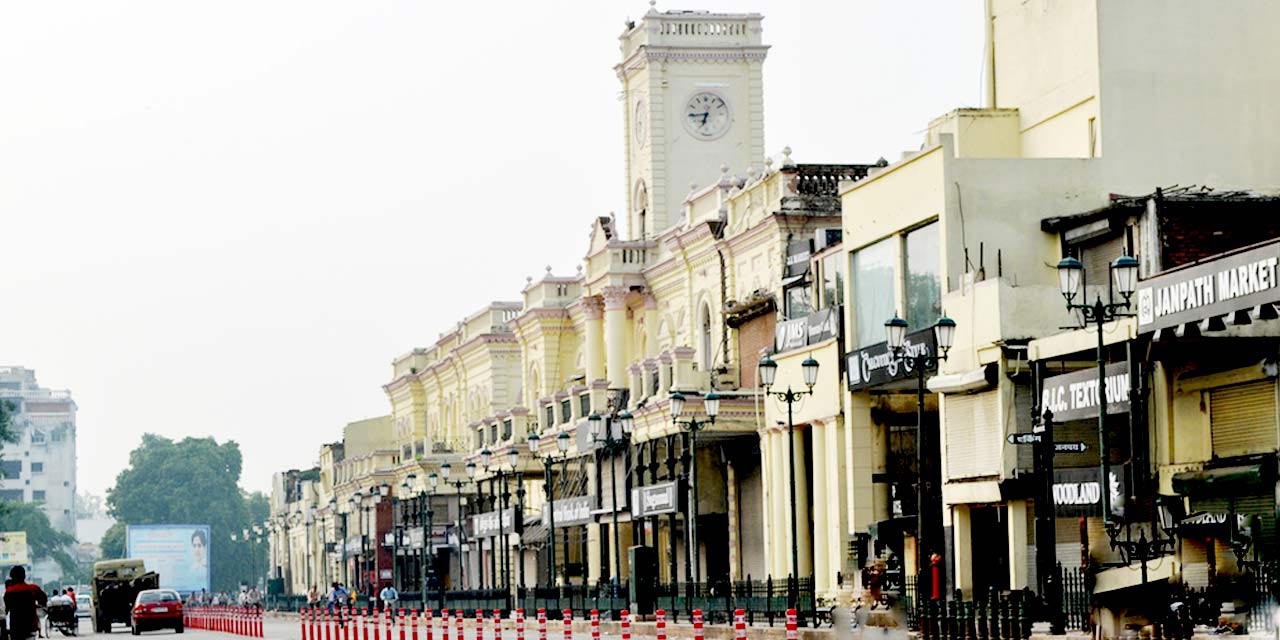 The dynamic soul of Lucknow, Hazratganj, is a century-old commercial district. The area is a shopper's paradise with its abundance of showrooms, factory outlets, restaurants, shopping centers, malls, and theatres. A perfect place to relax and unwind after a tiring day, you can enjoy the Ganj Carnival on the second Sunday of every month.
---
The best time to visit Lucknow is from October to March. The weather is pleasant and cool, helping you move around the city and peacefully explore its nooks. During this time, the season offers several festivities and delectable cuisine to feast on your tastebuds.
Traveling to Lucknow is easy as it connects with every means of transportation, such as air, rail, and road. With several top-of-the-line hotels gracing the city skyline, you can choose a comfortable stay in any wonderful hotel and resort in and around the city. Your travel is complete with booking a good hotel where you can relax at the end of the day.
Explore the city of the Nawabs in full glory with your family and friends. Plan your holiday covering almost every monument and marketplace in Lucknow, and return home with memories to keep your spirit alive. Have a great time during your three-day trip to Lucknow.