Lucknow is the capital city of the north Indian state of Uttar Pradesh. The city was one of the major centers of the Indian Rebellion of 1857 and played an important role in India's independence movement. Today, Lucknow is an important economic, educational and cultural center of Uttar Pradesh and North India. You can explore the region's heritage and history by booking a Lucknow Local Sightseeing Tour Package.
Lucknow is a multicultural city with a rich history and a diverse population. It is home to a number of architectural and historical landmarks. Lucknow Local Sightseeing Tour Packages by Holidays DNA take you on an engaging tour of the historic city as you visit its best sightseeing and entertainment spots. We make your trip truly royal and stress-free with our customized packages. We also include the details of local cab vendors in our sightseeing packages to add comfort and convenience to your trip.
Besides Lucknow, you can also explore other cities through holiday packages such as Delhi Local Sightseeing Tour Packages, Mumbai Local Sightseeing Tour Packages, Hyderabad Local Sightseeing Tour Packages, and many more.
Our Lucknow Local Sightseeing Tour Packages are comprehensive and include details of drivers from local cab service providers. They take care of local transportation so that you can visit the sightseeing spots across Lucknow conveniently. You can pick the sightseeing spots as per your interest.
You can also customize the Lucknow Local Sightseeing Tour Packages to meet your travel needs with family, kids, or friends. You can personalize the trip by including places and activities that match your interest. The best sightseeing places in Lucknow can be easily covered as our rental cab will assist you through the trip.
Best Places to Visit in Lucknow Local Sightseeing Tour Packages
Lucknow offers various exciting sightseeing places. Most Lucknow local sightseeing tour packages cover the following popular places to see in Lucknow: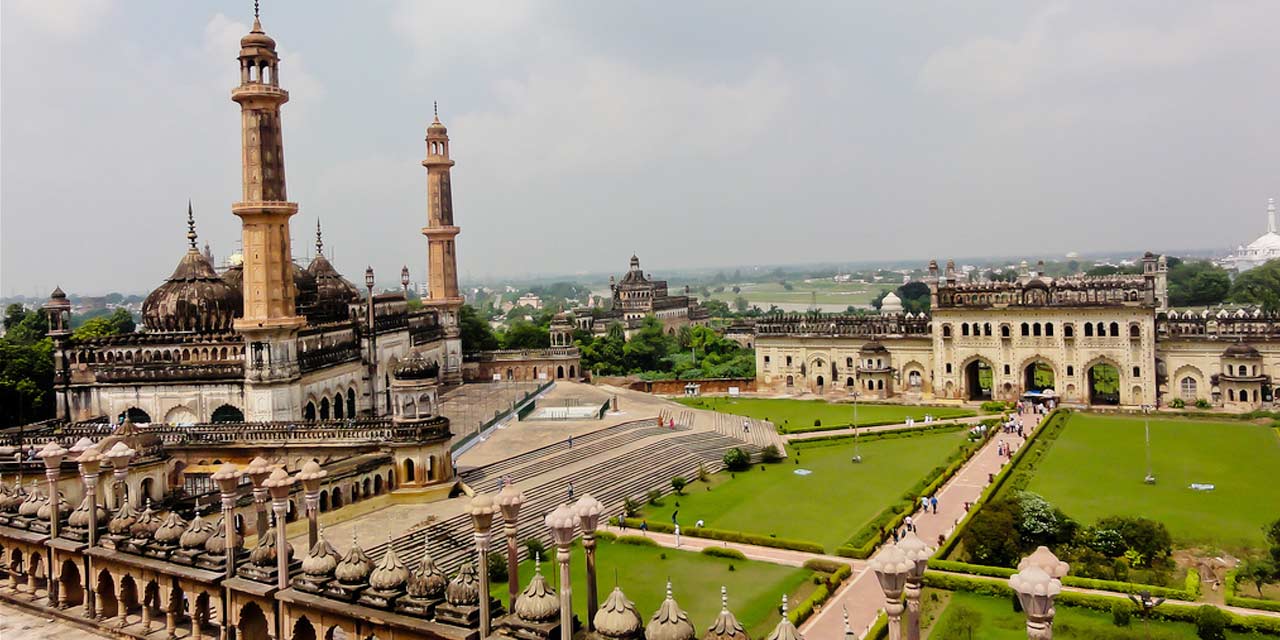 A holy shrine of the Muslims, Bara Imambara is an architectural marvel. You can witness the unique Mughal architecture and engineering. The Bhul Bhulaiya maze is located on the upper floor of the monument. Nawab Asaf's crown and grave are kept in the central hall which is believed to be the largest vaulted chamber in the world.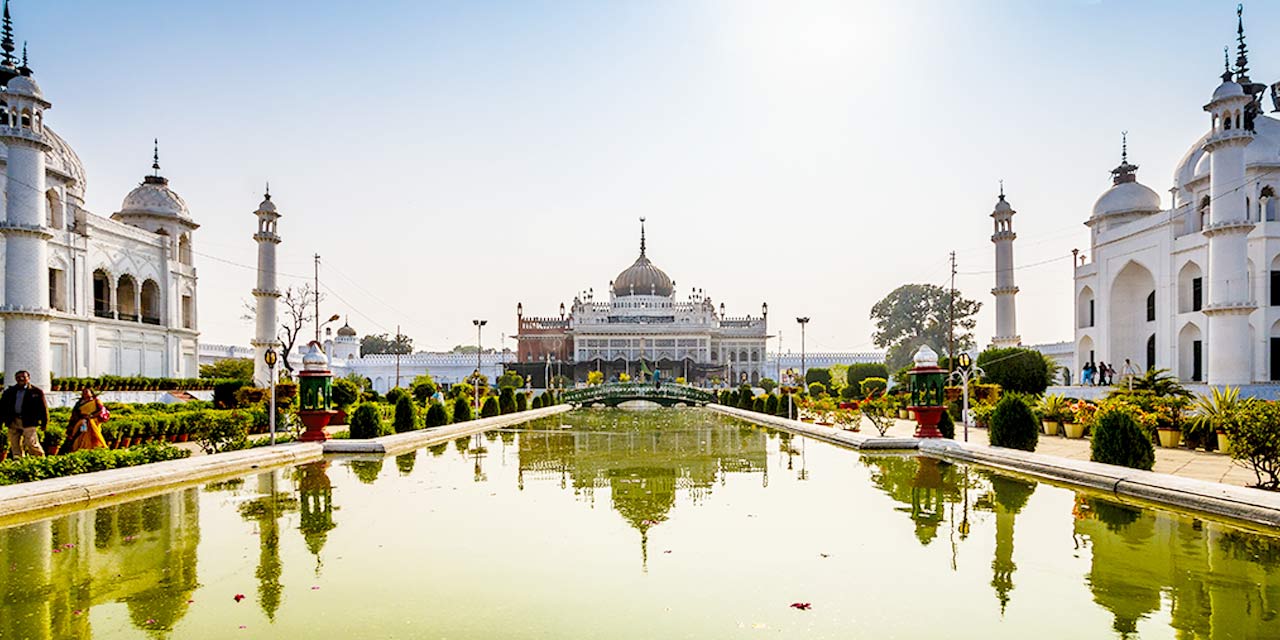 Chhota Imambara preserves the graves of Muhammad Ali Shah and his mother. The 19th-century building is embellished with chandeliers and decorations on special occasions. The gilded golden dome, vibrant stucco, and gilt-edged mirrors also enhance its beauty. You can witness the mix of Persian, Indo-Islamic, and Charbagh architecture. Moreover, you would marvel at the Islamic calligraphy of Quranic verses on the exteriors and Arabic glasswork.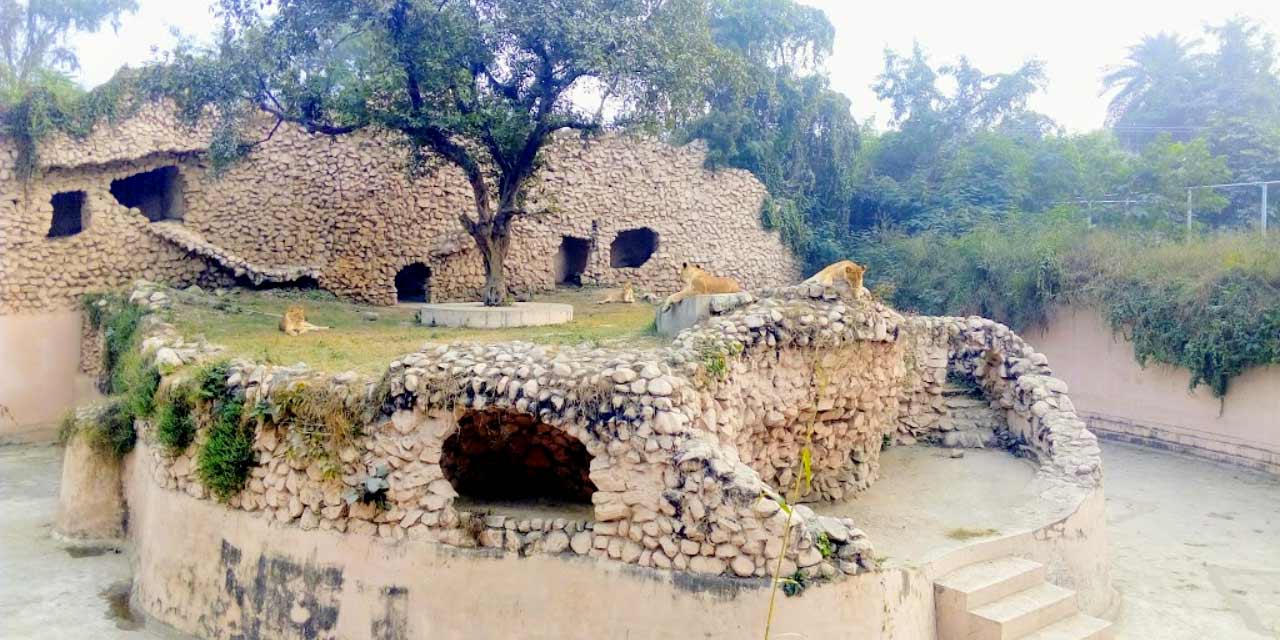 Lucknow Zoo was established in 1921 and was originally known as the Prince of Wales Zoological Gardens. It was renamed as the Nawab Wajid Ali Shah Prani Udyan in honor of the last Nawab of Awadh who was a patron of wildlife. The zoo underwent renovation in 1974 and again in 1995. You can ride the toy train to see numerous animals within a short time. Spot Himalayan black bear, Royal Bengal Tiger, Asiatic Lion, and white Bengal Tiger. Visit the State Museum and browse through the Awadh artifacts.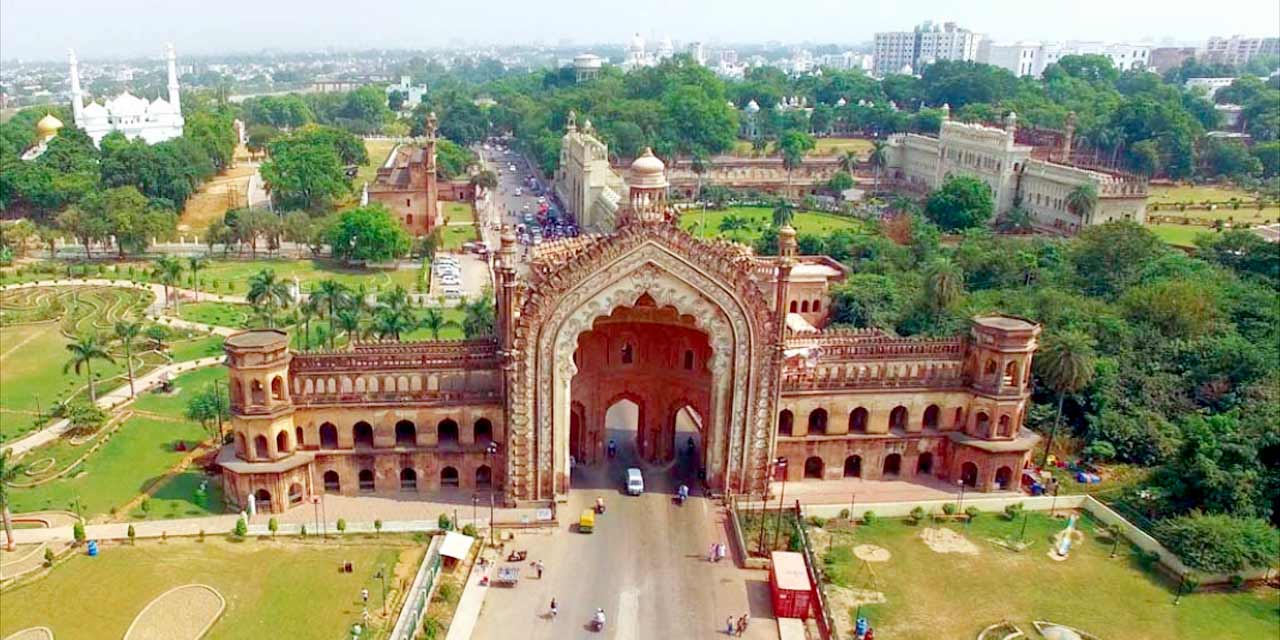 An imposing gateway, Rumi Darwaza is the epitome of Awadhi architecture. Inspired by the Bab-i-Humayun Gate in Turkey, it is a 60 feet tall monument. A heritage attraction, it looks splendid at night when it gets illuminated. Observe the intricate carvings on the limestone building. Notice the ornate leaves and flower patterns. The four minarets at the four corners also boast of excellent craftsmanship.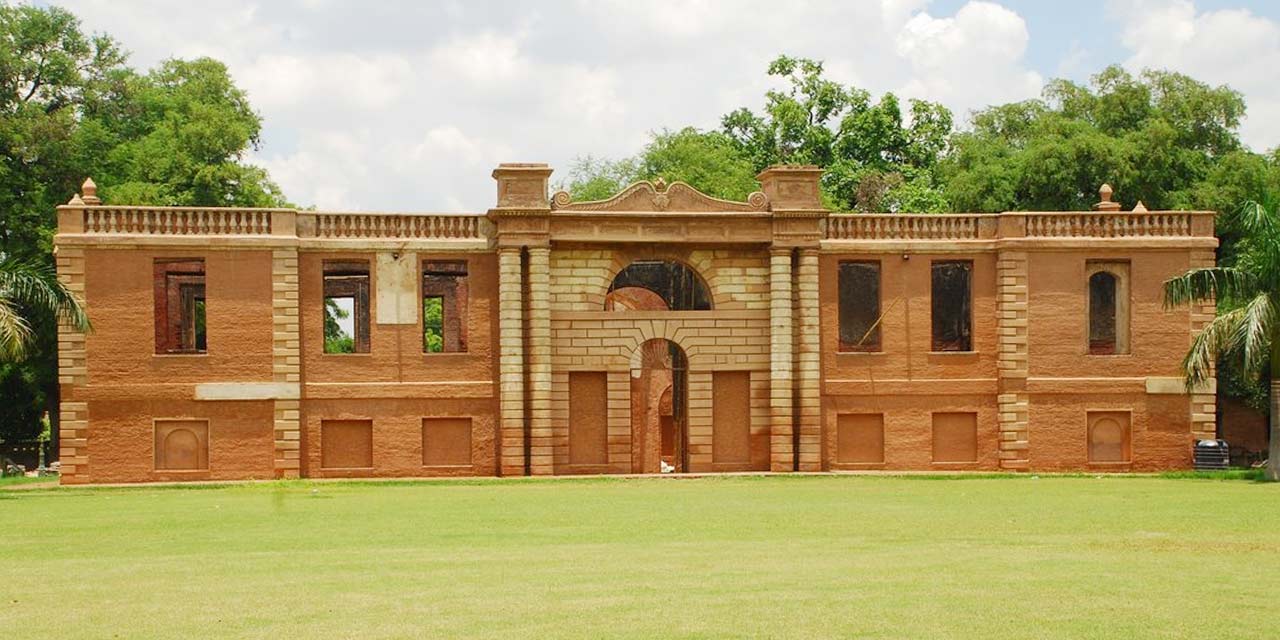 The ruins of the 18th-century house are now a popular tourist attraction. Dilkusha Kothi is constructed in the English baroque style. Originally it was a hunting lodge. It was later converted to a summer palace for the royals. You can marvel at the remaining few towers and walls in the expansive and well-maintained gardens. Witness the Indo-French architecture. Being a secluded place, it is an ideal picnic spot to spend time with your loved ones.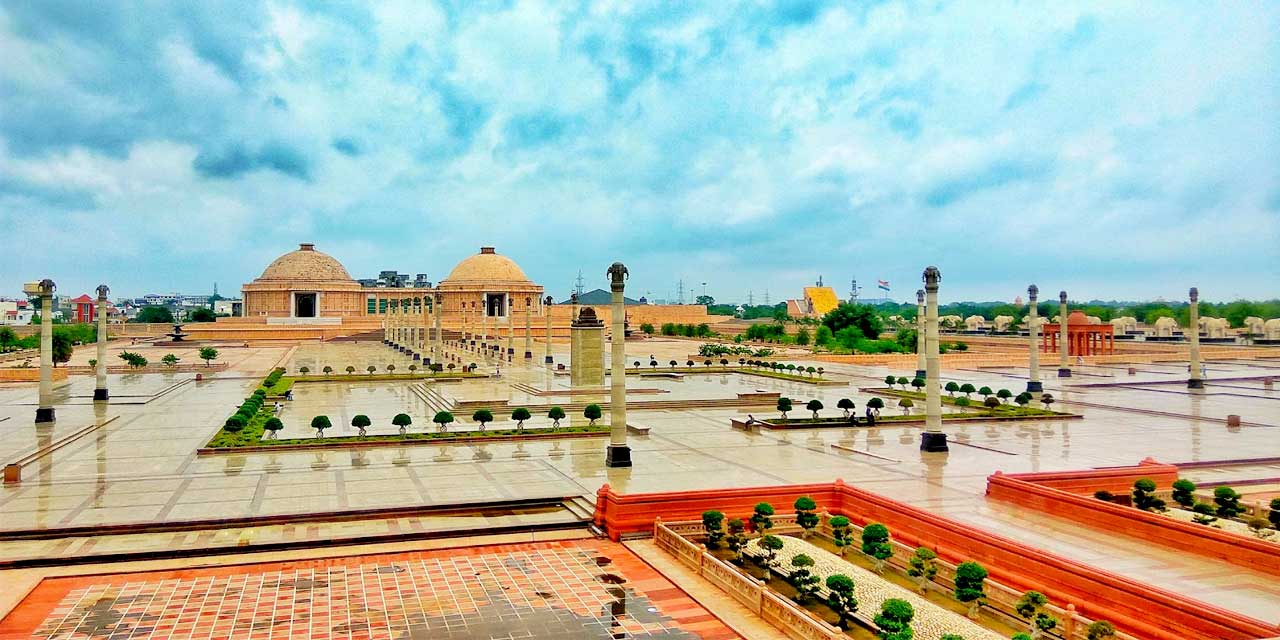 A huge public park and memorial in Gomti Nagar, Ambedkar Memorial Park showcases statues and structures of historical significance. You would be mesmerized by the red sandstone memorial structure. Behold the massive bronze statue of Ambedkar sitting on a chair. Visit the museum where each dome houses statues of eminent personalities. From the 80 feet tall pyramid-shaped viewpoint, you can see the entire park.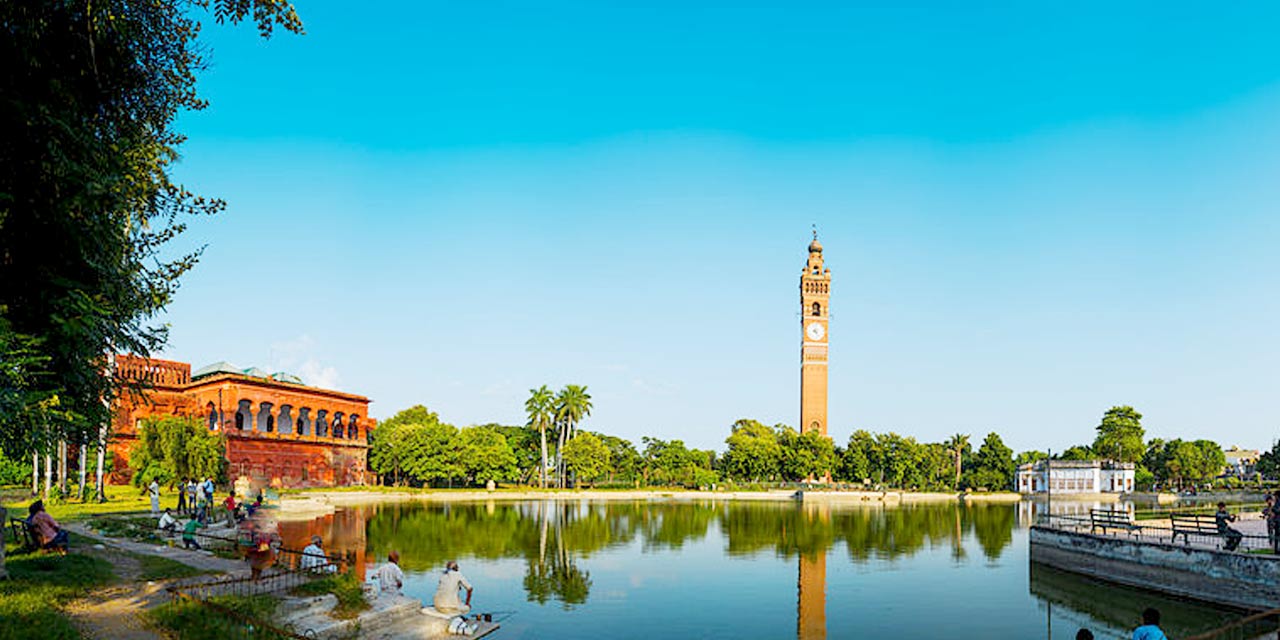 Constructed in 1881, Hussainabad Clock Tower is the tallest clock tower in India. The 67 m tall structure is built in Victorian-Gothic style. It has four faces. The dial is in the shape of a 12-petalled flower and the 14 feet long pendulum. The recently upgraded electric clock is a famous attraction. You can also visit the scenic man-made lake nearby.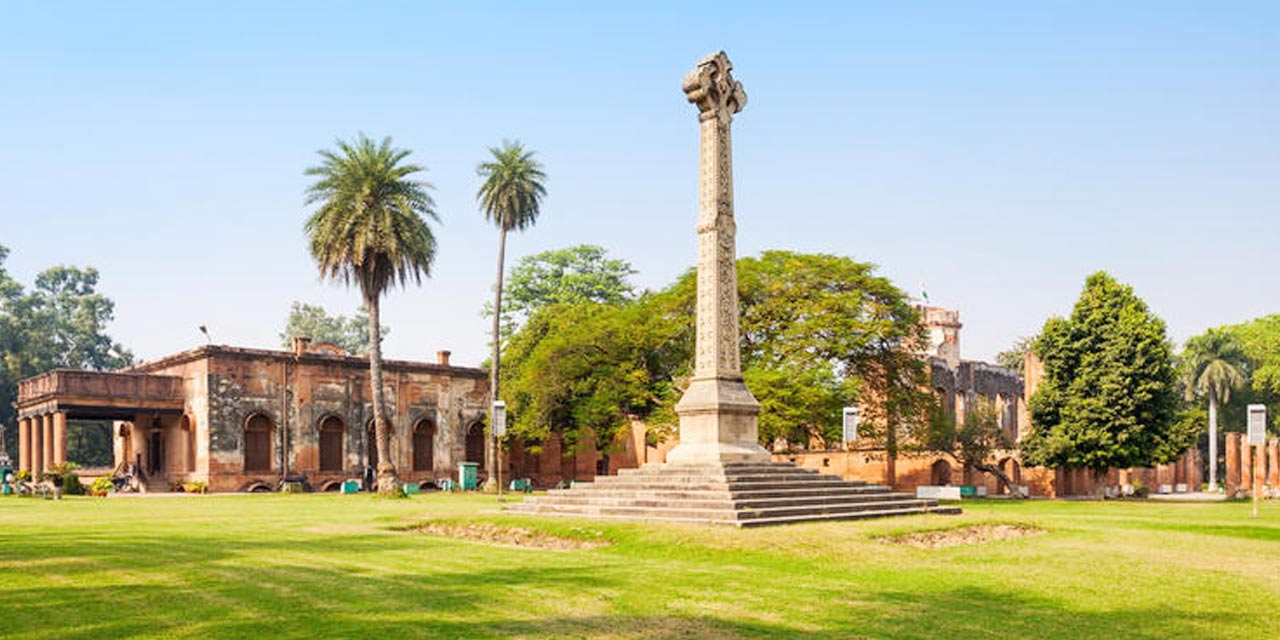 Earlier serving as the British headquarters, British Residency is now a ruined fort with a cemetery. It had three levels with a billiards room, offices, a library, and a protective basement. Every evening, you can watch a light-and-sound show commemorating the 1857 uprising. You can also visit the ancient banquet hall with impressive carvings on the walls and the pillars. Remember to notice the giant cross at the entrance.
---
These are just a few main sightseeing places in Lucknow, but there are several other places to explore on your Lucknow local sightseeing tour. Janeshwar Mishra Park is a must-visit spot for nature lovers. The eco-friendly setup is great for a fun picnic with the family.
Our Lucknow tour packages can be customized and you can also visit the other nearby sightseeing spots. Lucknow local sightseeing tour packages can also include a few nearby places based on your interest.
You can spend your spare time exploring places like Nawabganj Bird Sanctuary, Dewa Sharif, Champatwat, Naimisharanya, Shravasti, and Dudhwa National Park. Hazratganj and Chattar Manzil are some of the best sightseeing places to visit in Lucknow.
You can also explore nearby places like Kanpur, Bithoor, Ayodhya, Chitrakoot, Varanasi, and Allahabad to get the true taste of North Indian history and heritage.