Lucknow, the capital and largest city of Uttar Pradesh, is a location brimming with ancient history and rich culture. Lucknow is a city of kebabs and nawabs, architecture, history, literature, and culture. This creative center of the Awadh area skillfully unites the grandeur of a sparkling past and the simplicity of a modern city, from a piece of rich colonial heritage to modernized museums.
The Rumi Darwaza, a Mughal gateway constructed in the middle of the city, separates Lucknow into two sections. "Old Lucknow," which is historic and congested, and "New Lucknow," which is modern and one of Asia's most carefully planned towns.
You can explore a complete Lucknow tour package with a wide range of options, whether traveling for business or pleasure, visiting the city alone, with a group, or with family. You can select from our list of pre-made packages or simply alter the itinerary to suit your preferences.
Experience regality and royalty at places like Bara Imambara, Chota Imambara, Rumi Darwaza, British Residency, Chattar Manzil, Amrapali Water Park, Ambedkar Park, Lucknow Zoological Garden, Ram Manohar Lohiya Park, and many more. Our cabs will drive you to these well-known Lucknow sites that are strongholds of the city's rich cultural heritage, both modern and historical.
You can easily explore the city with our private car at your disposal. Our goal is to make your journey hassle-free and to give every travel enthusiast a tour of Lucknow at your convenience.
Places to visit with Lucknow Tour packages
Here is a carefully chosen list of a few locations that will be included in your Lucknow tour package to liven up your journey: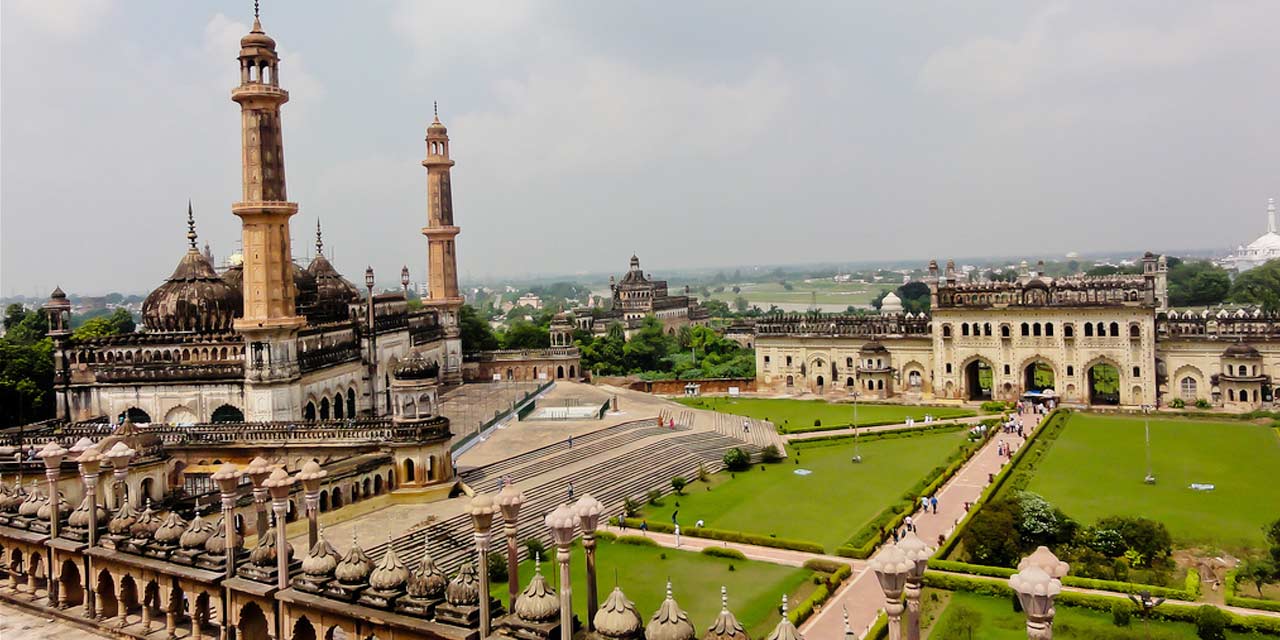 One of the most well-known structures in the city is Lucknow's Bara Imambara. The Imambara is famous for its amazing maze, locally called Bhul Bhulaiya. There are 1024 ways to enter the maze but only two methods to exit it.
Bara Imambara is regarded as a marvel of engineering and a fine example of Mughal architecture. It is rumored to be the largest structure in the world that is not supported by beams. Additionally, no wood or metal was used in the building of this mosque. Additionally, the center hall, which is reputed to be the largest vaulted chamber in the world, offers a glimpse of Nawab Asaf-Ud-burial Dowlah's and his crown.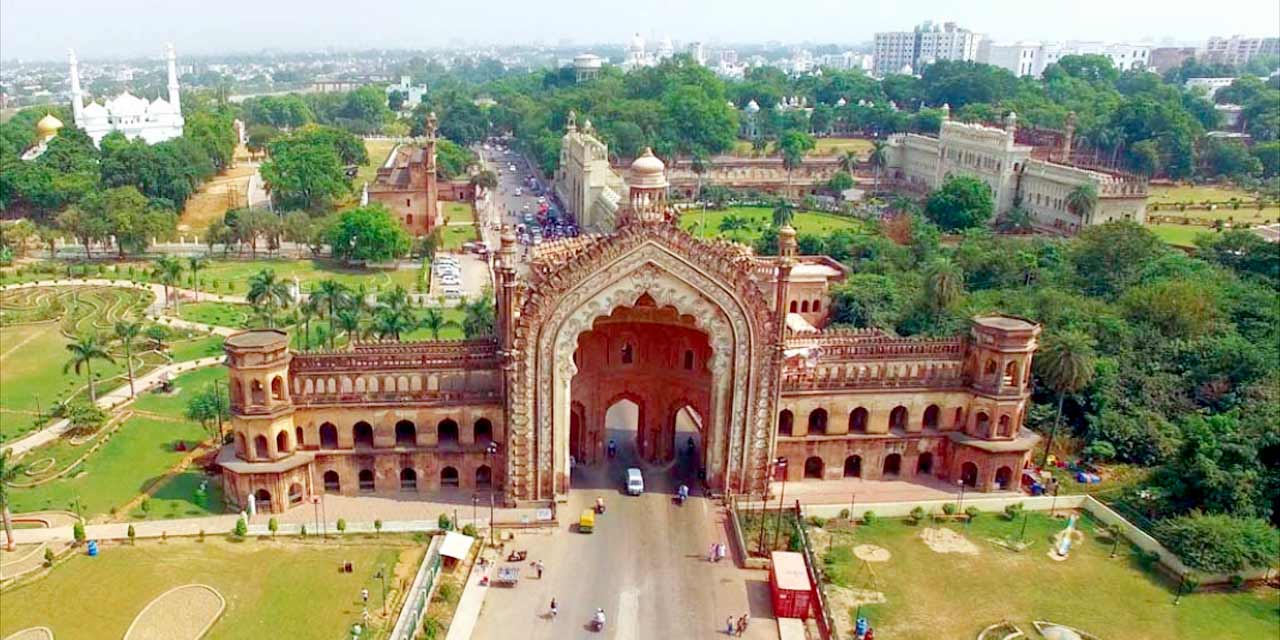 In Lucknow's ancient city, the renowned Rumi Darwaza is a spectacular doorway sixty feet tall. It is a piece of historic Awadhi architecture between the Bara Imambara and the Chota Imambara. It was constructed by Nawab Asaf-ud-Daula and is also called the Turkish Gate.
Roadways pass through the Rumi Darwaza's arch and are continuously busy, congested, and noisy throughout the day.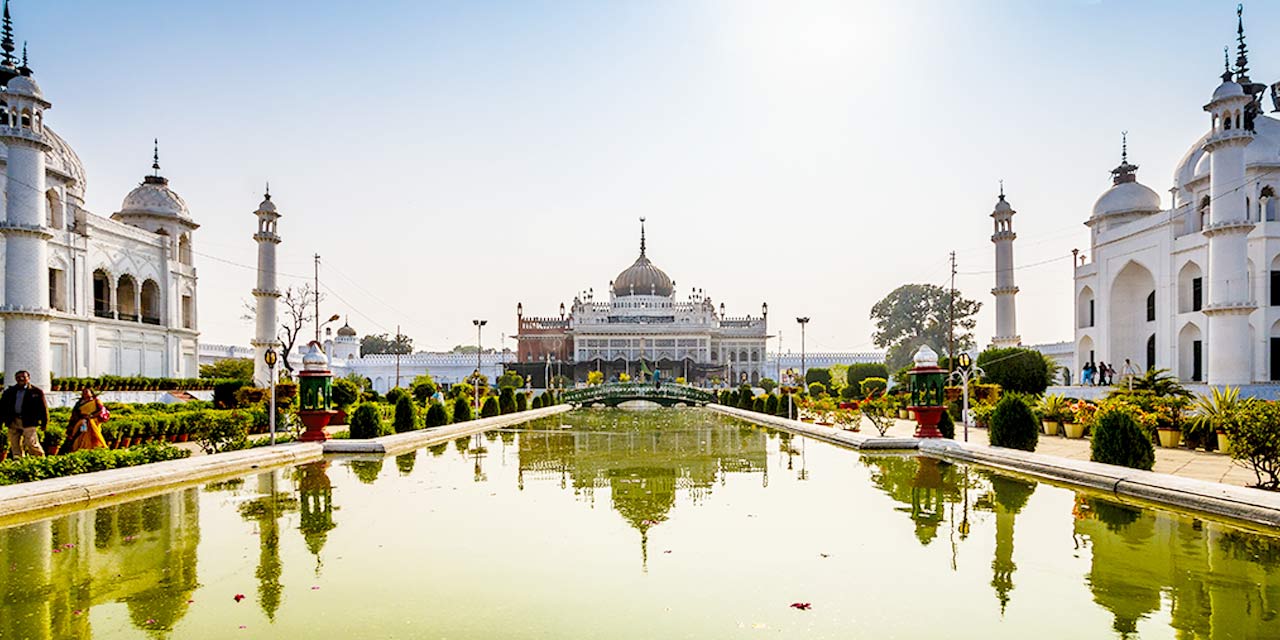 In the historic district of Lucknow, Uttar Pradesh, the Chhota Imambara, also known as the Imambara of Hussainabad, is one of the most stunning and alluring structures. This magnificent monument is breathtaking to the west of Bara Imambara.
The Chhota Imambara was once a Shia Muslim meeting hall constructed in 1838 by Muhammad Ali Shah, the third Nawab of Awadh. The Imambara was intended to serve as both his mausoleum and that of his mother, who is interred alongside him in this prominent monument.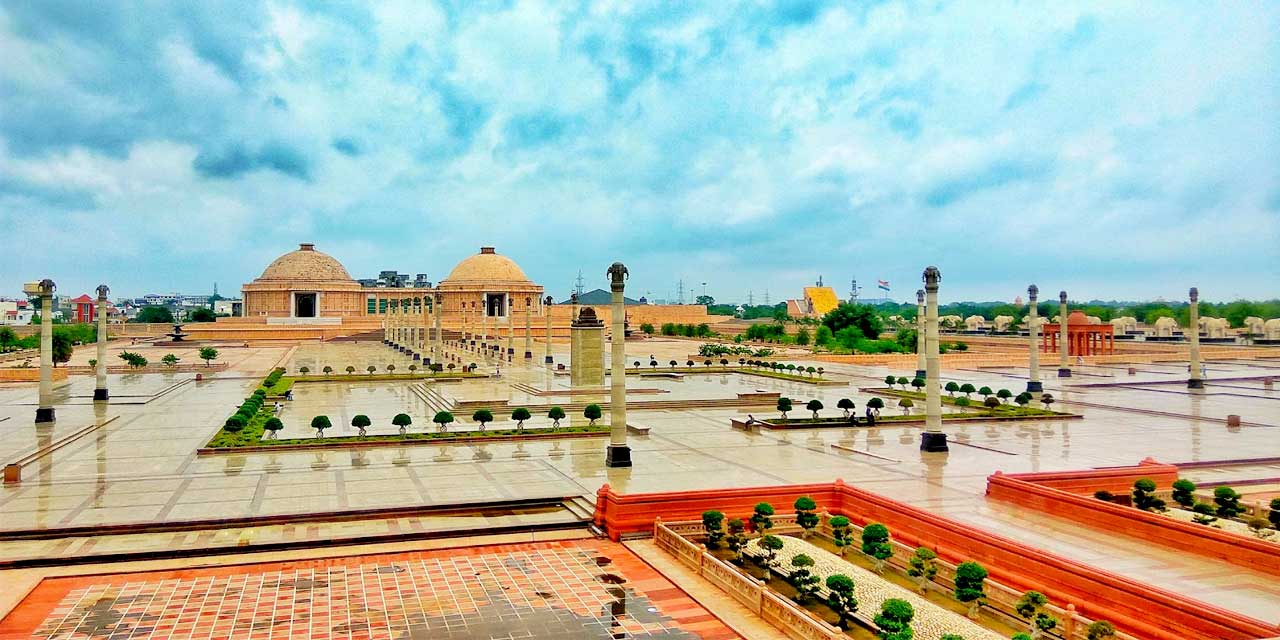 This public park, created in honor of Dr. B. R. Ambedkar, has tributes marked for several other freedom warriors, including Jyotiba Phule, Birsa Munda, Kanshi Ram, and Sree Narayana Guru.
The park is home to numerous statues and buildings with significant historical significance despite its lack of greenery.
Established in 1995, the memorial was eventually updated in 2007, and it wasn't until 2008 that it became a fully functional public area. In 2012, Ambedkar Park was renamed- Bhimrao Ambedkar Memorial.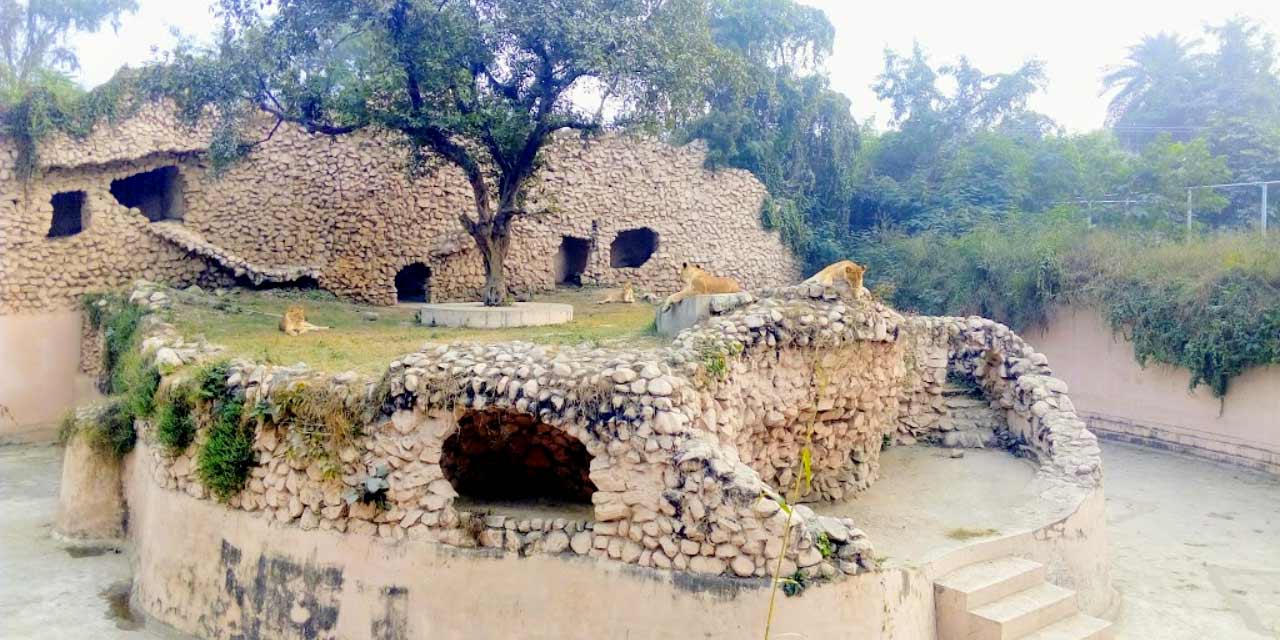 Nawab Nasiruddin Haider built this 71.6-acre zoo in 1921 to commemorate the Prince of Wales's visit to Lucknow. The Lucknow Zoo, home to over a thousand animals representing a hundred species, offers a few activities, including a trip on a toy train through the enclosure.
Awadh artifacts are also on show at the Lucknow Zoo, thanks to the State Museum. Several occasions, like Children's Day and Wildlife Week, are also observed here.
463 animals, 298 birds, and 72 reptiles live in the zoo.
#Trivia: It is one of just two zoos in India with an orangutan living on the premises.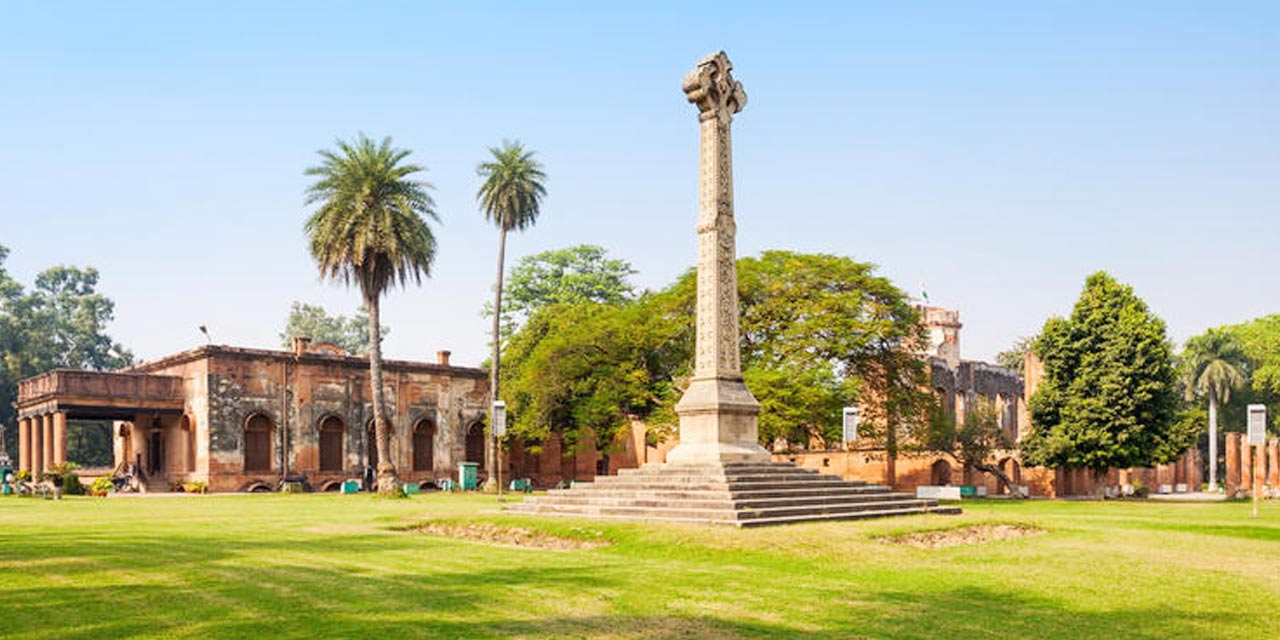 The British East India Company's generals had headquarters in the British Residency of Lucknow, a residential complex. However, following the 1857 uprising, this once-composed structure served as a camp for British refugees.
The fort is now in ruins, and all colonizers who perished during the siege of Lucknow are buried nearby in a British cemetery. The Indian Archaeological Survey is now responsible for protecting the ruins. The Residency also presents a light and sound spectacle commemorating the 1857 uprising every evening.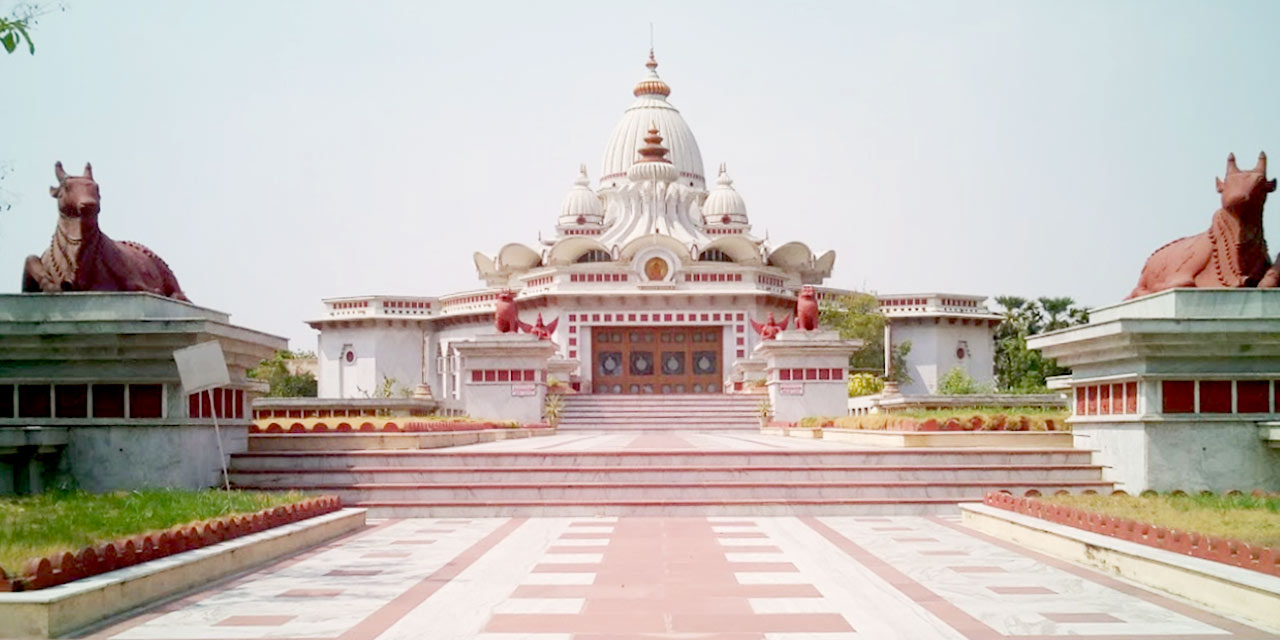 The Ramakrishna Math, a monastery and shrine devoted to Sri Ramakrishna, was established at Nirala Nagar. The Ramakrishna Math was founded by a Bengali saint named Ramakrishna in the 19th century and is made entirely of marble.
The institute is next to a shrine in this structure. Additionally, there are numerous statues of Mother Sarada Devi, Swami Vivekananda, and Ramakrishna there.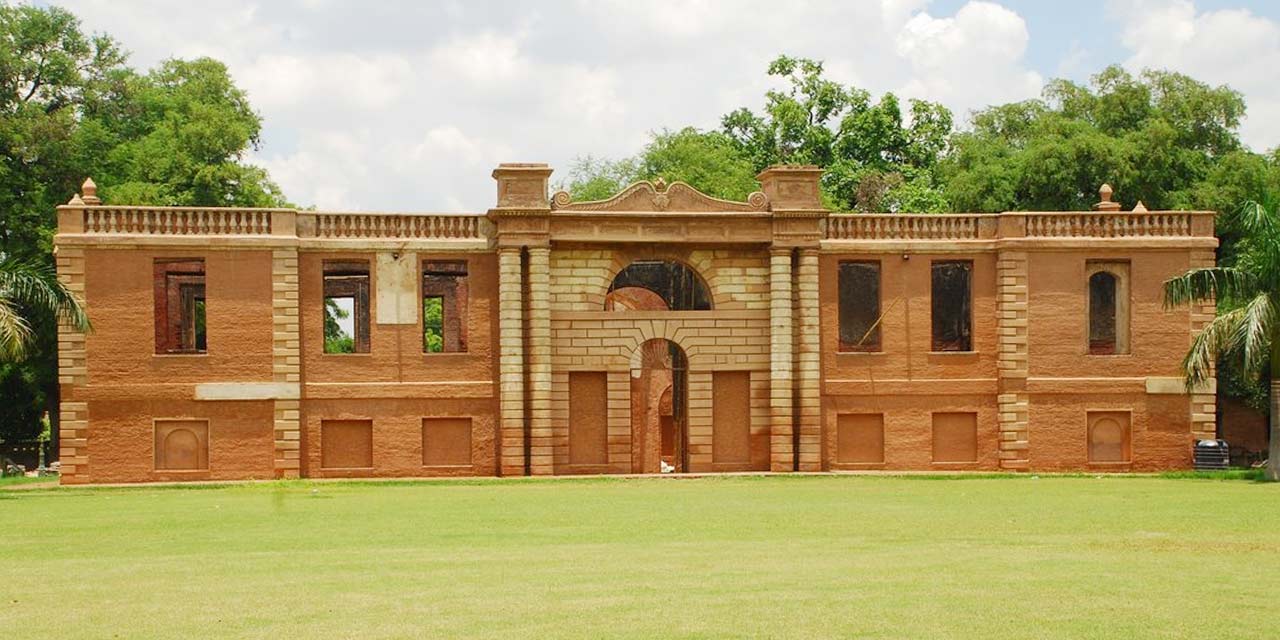 Formerly a hunting lodge, the Dilkusha Kothi was transformed into a summer residence for the king and queen.
The 1857 Indian Independence War had a significant impact on this Baroque-style building. Today, this building is a ruin with a few towers and walls remaining.
Additionally, the Dilkusha Kothi is close to a beautifully maintained garden, making it a wonderful place to picnic.
9. Indira Gandhi Planetarium
Taramandal Show is a famous moniker for the Indira Gandhi Planetarium. The scientific and astronomy demonstrations, 3D models, and exhibits are the highlights of the Planetarium.
Additionally, one can study various information on illustrious Indian scientists like Aryabhatta and Varahamihira and view numerous models of Indian satellites. Additionally, watch 3D space shows to virtually travel to space and float among the stars and beautiful galaxies. The structure, which is shaped like Saturn with five rings encircling its center body, has a remarkable architecture that represents the solar system.
The Dr. Ram Manohar Lohiya Park spans 76 acres and is a renowned green space in Gomti Nagar. The park, dedicated to the socialist Dr. Ram Manohar Lohiya, has four courtyard sections.
Additionally, it boasts colorful lawns dotted with shrubbery and flowers in season. Several yoga enthusiasts, walkers, and joggers enjoy their daily workout in the park in the morning.
How to reach Lucknow?
Lucknow, located in the northeastern portion of India, is home to one of the two international airports in Uttar Pradesh, and hence acts as a key junction for foreign visitors. Additionally, it boasts a top-notch rail and road network that makes it simple for travelers to reach Lucknow.
Chaudhary Charan Singh International Airport is the entry point for both domestic and international aircraft into Lucknow. Additionally, a comprehensive rail network connects Lucknow to other significant cities throughout the length and width of the nation. Lucknow Junction is the city's primary railroad station.
You can take a quaint road trip from nearby cities and states and enjoy driving on the spectacular highway.
---
Lucknow has a slew of cabs and private day tour packages to take you around the city hassle-free. With Lucknow Tour packages offered by Holidays DNA you can enjoy visiting the various monuments to temples, and indulge your palate in mouth watering Awadhi delicacies, particularly the renowned galouti kebabs offered at Tunday Kababi. Other well-known restaurants and cafes in the city also guarantee a memorable dining experience.
While meandering around the streets, remember to pick up all the classic Lucknawi products from Aminabad, Hazratganj, and other local marketplaces, such as chikankari fabrics, ittar, and Nagra footwear. Shopping in Lucknow is also a great alternative at places like Saharaganj and Phoenix United.
This tourist destination in Uttar Pradesh has everything you could want for a regal vacation among the city's aristocracy, including its Lucknowi Tehzeeb, mouthwatering cuisine, monuments from the medieval era, and modern architectural marvels. So what are you waiting for?
Contact us today to learn more about our customized Lucknow tour packages to fit any budget.