Lucknow, also known as "The City of Nawabs," welcomes you to explore its history and immerse yourself in its rich culture and way of life. It is one of the top tourist destinations of Uttar Pradesh, besides being the capital city.
It exudes a sense of historical brilliance with a perfect amalgamation of royalty and modernism. The people are known for their warmth, hospitality, beauty, and artistic expression. You will be able to explore the splendors of the past and get a closer look at the life and times of the people here with this extensive list of places to visit in Lucknow in 1 day.
Lucknow is a joy for history and photography lovers because of its charming skyline and stunning landmarks. Lucknow has withstood the test of time and is now emerging as a distinctive fusion of the old and new.
Architectural designs, handicrafts, and the relaxed Lucknawi way of life gracefully display traces of the region's rich historical and cultural history. With just 1 day in hand, you need to prioritize the places you want to visit and include tourist landmarks that are historically significant and harken back to the Mughal Empire.
In terms of tourist attractions, shopping, and dining, Lucknow has a lot to offer. The Bara Imambara, Chota Imambara, and Rumi Darwaza are well-known historical sites where you might start your day.
Other places you can visit in a day include the Nawab Wajid Ali Shah Zoological Garden, Hussainabad Clock Tower, British Residency, Dilkusha Palace, and Ambedkar Memorial Park.
We've also created our 1-Day Lucknow Tour Packages to provide you with the finest possible experience in the "City of Nawabs."
Lucknow Places to visit in 1 Day:Bara Imambara, Chota Imambara, Rumi Darwaza,Nawab Wajid Ali Shah Zoological Garden,Hussainabad Clock Tower, British Residency, Dilkusha Palace, Ambedkar Memorial Park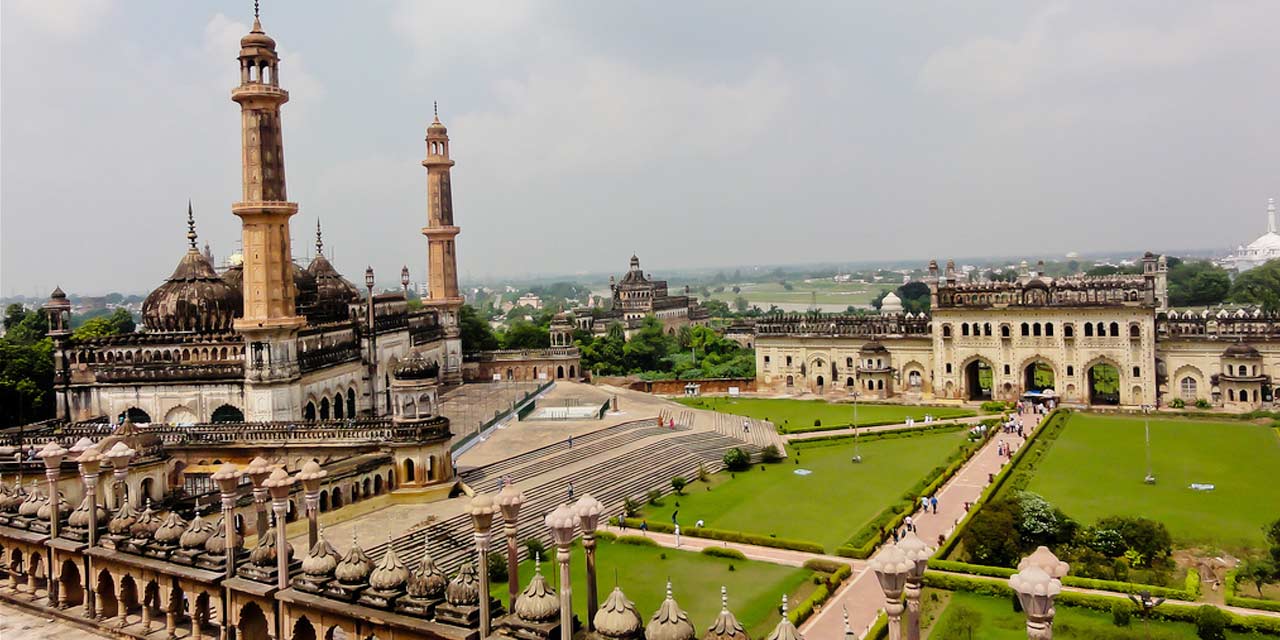 Bara Imambara in Lucknow is an architectural marvel with a labyrinth inside it. It is constructed devoid of any wooden or metal supports. Even the mosque's arched roof is constructed entirely without beams or girders.
The amazing mosque dates back hundreds of years and is still standing and accessible to the public for visits and prayers.
Hiring a guide can help you navigate the labyrinth and learn more about its history. They provide you with directions and unique information that may be outside of a regular guidebook.
Just as you wouldn't know, Bara Imambara has secret passages running beneath it!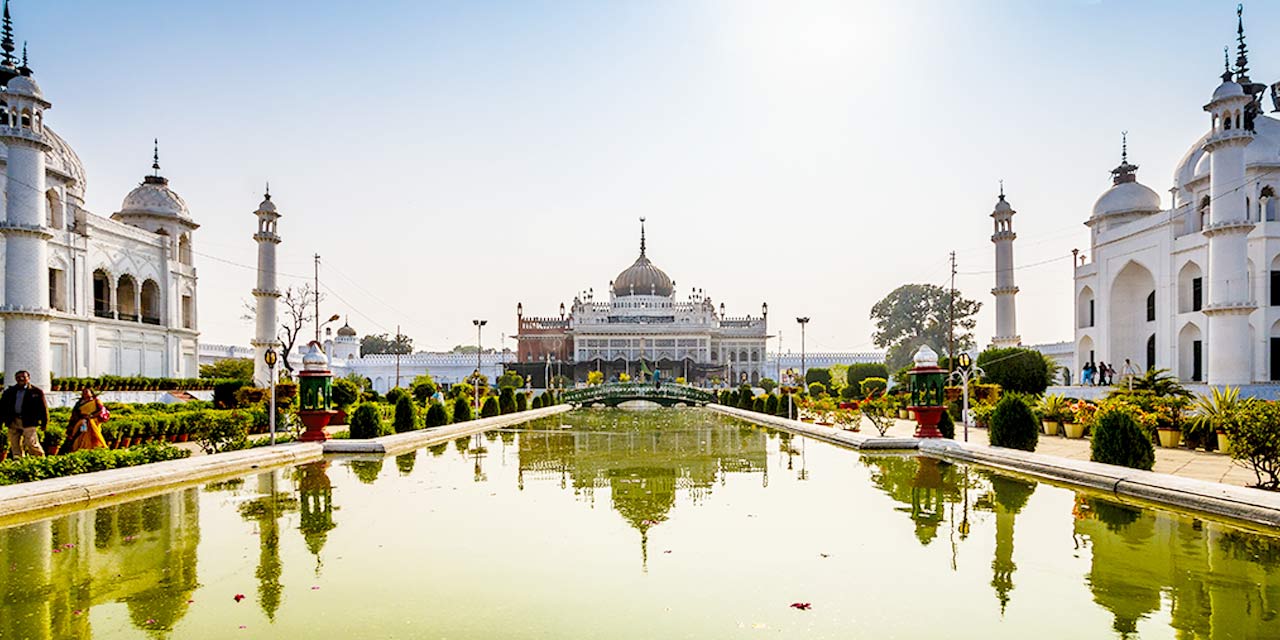 An amazing structure located west of Bara Imambara is known as the Chhota Imambara or Imambara of Hussainabad.
Initially, it served as a place of worship for the Shia subgroup of Muslims. This monument is a stunning synthesis of Charbagh, Indo-Islamic, and Persian structures and architecture showcasing a variety of architectural styles.
Pay close attention to the interior of this majestic monument, which is decorated with exquisite Arabic glasswork and calligraphy, as well as appealing chandeliers and a gold-plated dome.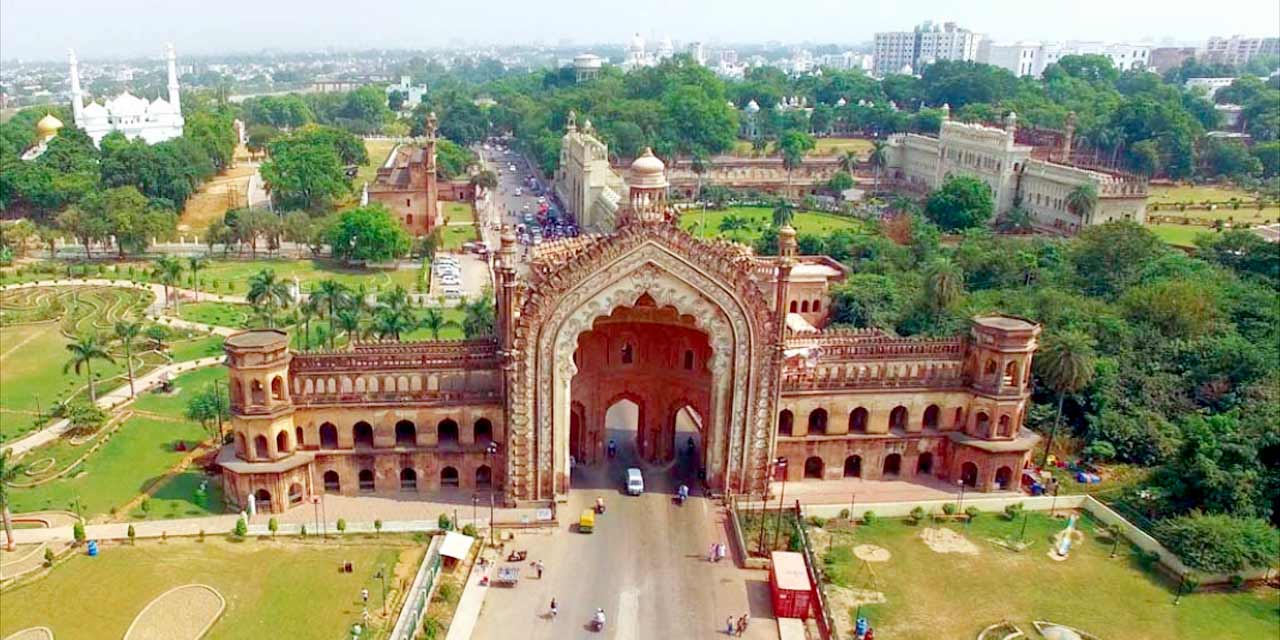 Rumi Darwaza is a huge gateway in Lucknow that is 60 feet tall, imposing, and intricately carved out. It is a well-known illustration of exquisite Awadhi architecture. It is situated between Bara and Chhota Imambara and is thought to have been named after the Muslim Sufi mystic Jalal Ad-din Muhammad Rumi, who lived in the 13th century. The place is constantly crowded with tourists, especially on weekends.
Clove-shaped patterns can be seen on the very top layer of the Darwaza, while the structure of the Darwaza looks like a necklace when viewed from an upside-down perspective.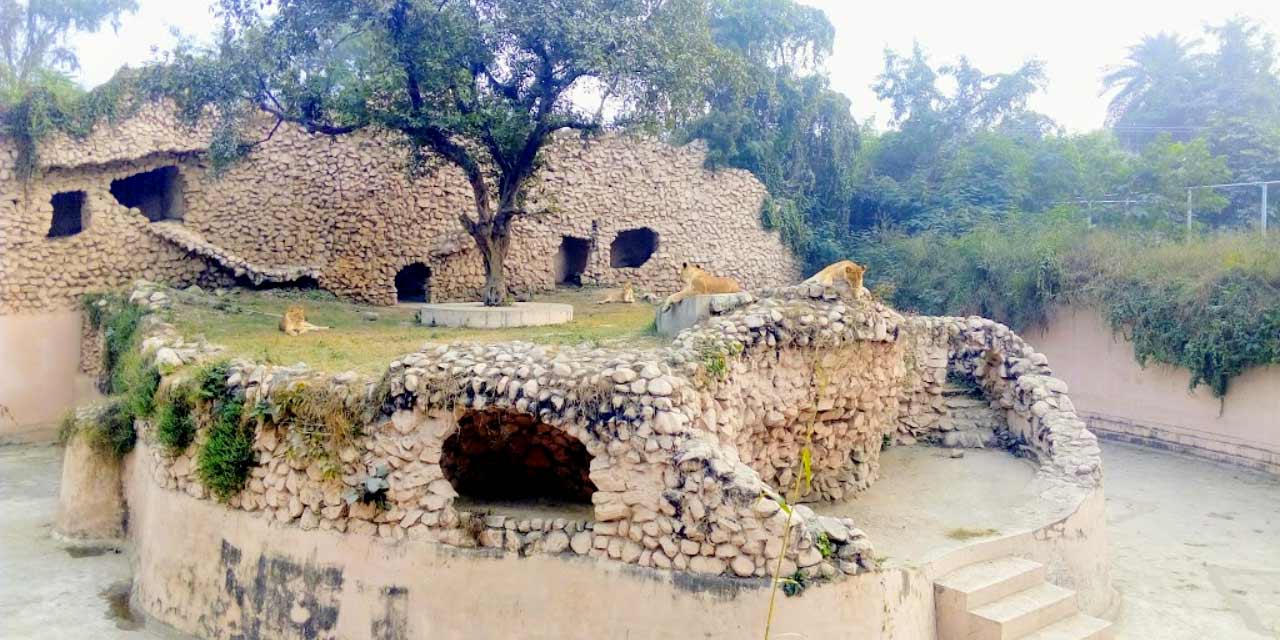 The Nawab Ali Shah Prani Udyan was created in 1921 to commemorate the visit of Prince Wales. It boasts a good assortment of different species of flora and wildlife. There is also the Lucknow state museum inside the building, which is a popular tourist destination.
In addition to the Lucknow Zoo's animals, you should also view the toy train and the vintage train inside the zoo's boundaries.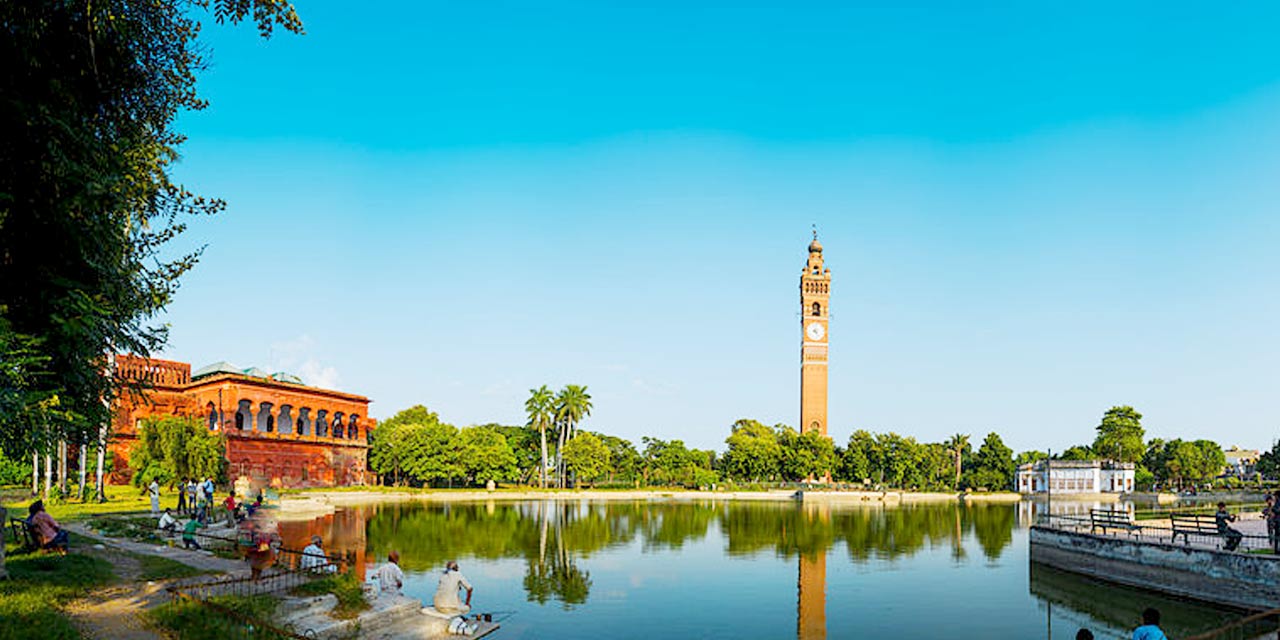 It is the tallest clock tower in India. This free-standing clock tower, which is 67 meters high, commands attention in the middle of a field of greenery.
Roskell Payne was the designer of this clock tower. This building is a stunning illustration of British architectural prowess. In honor of Sir George Couper, the Hussainabad Endowment built the magnificent Ghanta Ghar from 1882 to 1887.
A must-see site is the top of the clock tower, which provides a fantastic perspective of the entire Hussainabad region.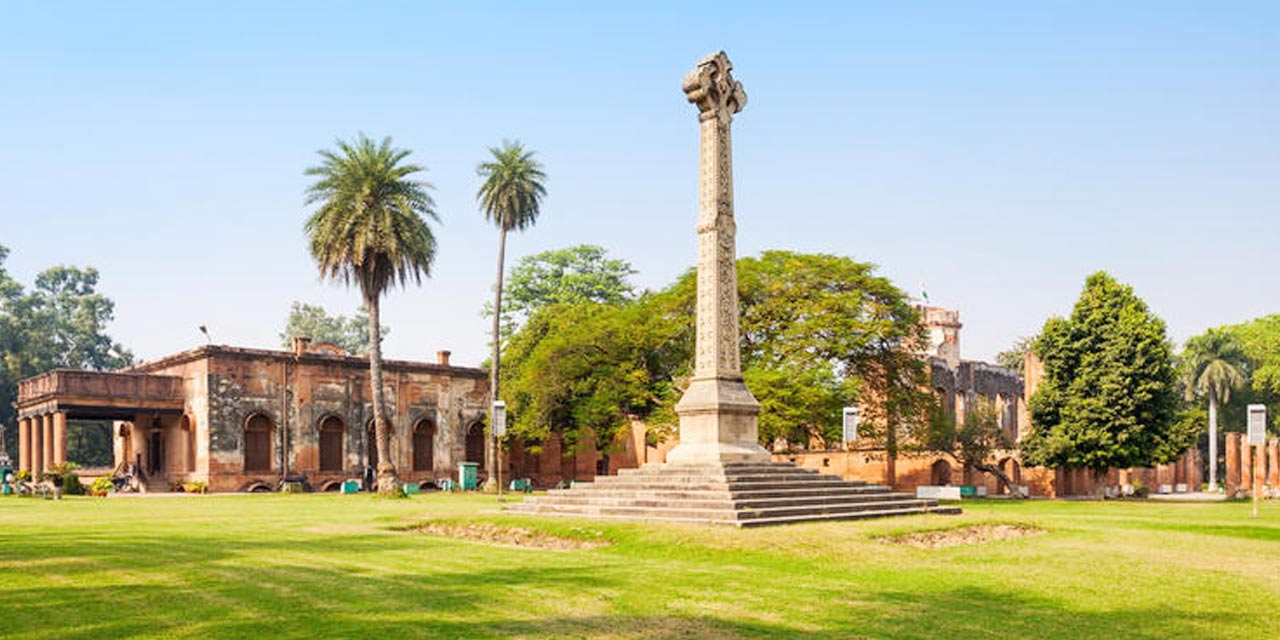 A significant historical location on the Lucknow sightseeing trip is the British Residency. The Archaeological Survey of India maintains this monument despite being in ruins. During the 1857 independence uprising, some British citizens used the British Residency as a haven.
Around 2000 British soldiers who perished in the Revolt of 857 had burials in the Residency. The Lucknow British Residency has been transformed into a government building nowadays. There is a government-run museum at the Residency as well.
Be sure to visit the modest dargah inside the Residency's grounds because it has a delightful atmosphere.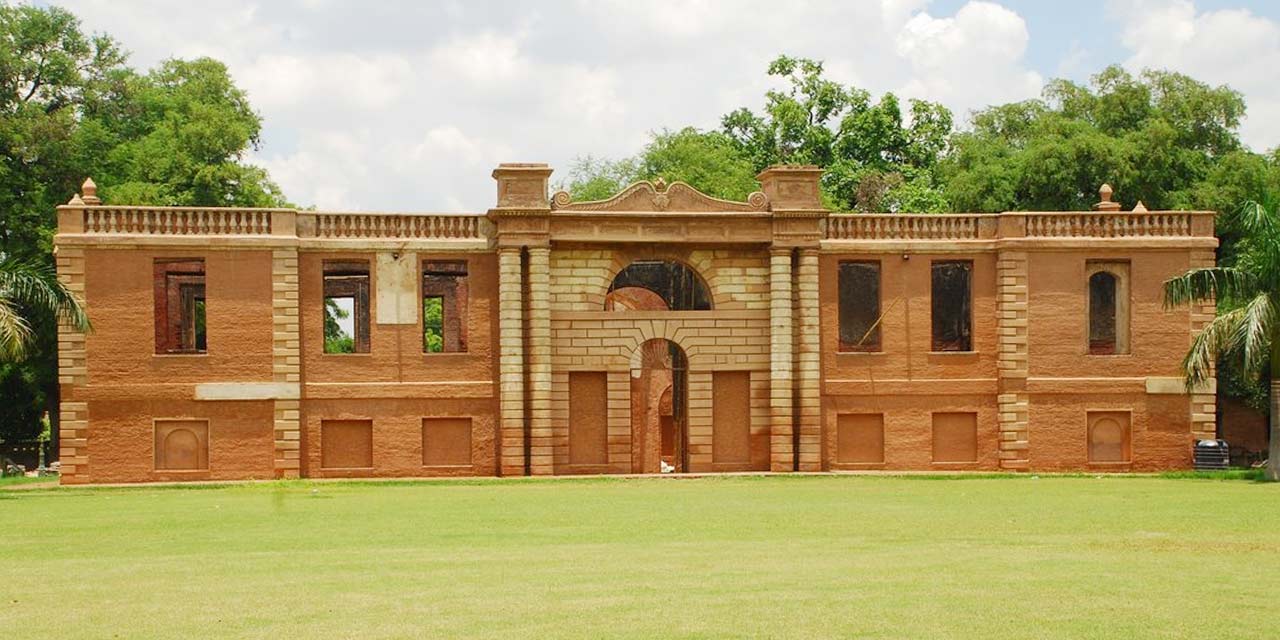 A stunning amount of vegetation and lovely gardens surround the ruins of an 18th-century English house. It was initially utilized as a hunting lodge and a vacation resort. It is a quiet retreat in Lucknow that is comparatively concealed. It is a lovely location where the natural world is on full display and coexists with the palace in ruins.
Stroll across the flower-filled expanse; the garden is lovely in the spring and will make you feel like a king.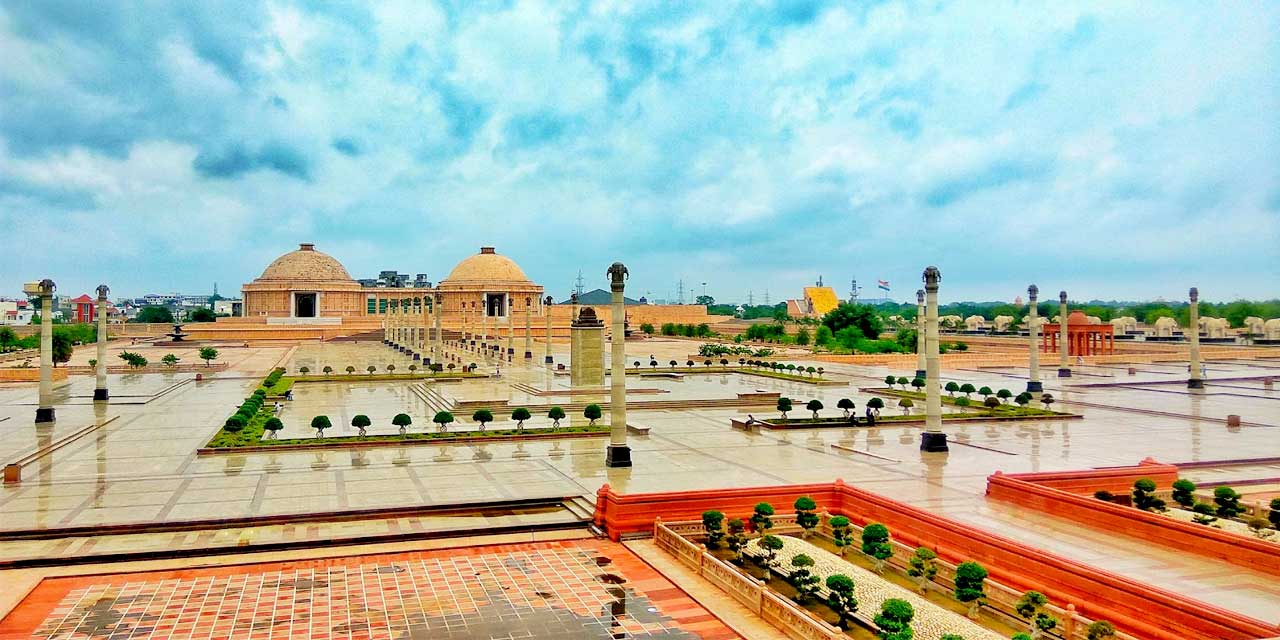 It is a public park in Gomti Nagar that honors the lives of people like Jyotirao Phule, Birsa Munda, and Bhimrao Ambedkar. It was built by Mayawati and had lovely structures and other distinctive features that enhance the park's beauty. If you're sightseeing in Lucknow, it's a good spot to go.
Enjoy the many street food dishes close to Ambedkar Park; their flavors are one-of-a-kind.
---
Every historical enthusiast cherishes something about the captivating city of the Nawabs. Your experience on our 1-day visit to Lucknow would be wonderful. You can also book any of our all-inclusive Lucknow tour packages for a comfortable trip. The opulent cabs that we provide for our guests offer cozy seats, air conditioning, and ample legroom to make your ride unforgettable. So, pack your bags immediately and spend a day exploring the captivating city of Lucknow.